dr. M. (Michael) Becker-Peth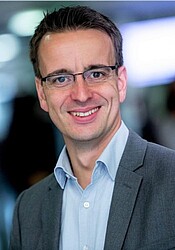 Rotterdam School of Management (RSM)
Erasmus University Rotterdam
Member ERIM
Field:
Logistics & Information Systems
Affiliated since 2017
Michael Becker-Peth is an Associate Professor of Operations and Supply Chain Management at the Rotterdam School of Management, Erasmus University. His research focuses on behavioral operations management, for example in the field of inventory management and supply chain contracting. His research has been published in leading academic journals such as Management Science, Production and Operations Management, and European Journal of Operational Research. Before joining, RSM, he worked as an assistant professor at the University of Cologne. He obtained his PhD (in Supply Chain Management) and MSc (in Business Administration) also from the University of Cologne.
Publications
Chapter (1)
Academic (1)

Becker-Peth, M., & Thonemann, UW. (2019). Behavioral inventory decisions: The newsvendor and other inventory settings. In K. Donohue, E. Katok, & S. Leider (Eds.), The Handbook of Behavioral Operations (pp. 393-432). John Wiley & Sons Inc.. https://doi.org/10.1002/9781119138341.ch11
Doctoral Thesis (1)
Internal (1)

Becker-Peth, M. (2012). Behavioral Supply Chain Contracting: Decision Biases in Behavioral Operations Management. [Doctoral Thesis, University of Cologne]. Springer-Verlag. https://doi.org/10.1007/978-3-658-23885-8
Working paper (1)
Academic (1)

Tuncel, O., Basten, R., & Becker-Peth, M. (2021). Who Should Bear the Risk? A Theoretical and Behavioral Investigation of After-Sales Service Contracts. SSRN. SSRN Electronic Journal
Additional activities (2)
Decision Sciences (Journal)

Publication Peer-review (Academic)

Management Science (Journal)

Publication Peer-review (Academic)
PhD Vacancy (1)
The aim of the Supply Chain Management (SCM) section is to be at the forefront of developments in its domain. We are committed to making major contributions to management science by nurturing the next generation of supply chain scholars who can advance methodological and theoretical knowledge of supply chains.
Candidates will become active members of the large and diverse group of researchers at the SCM section. This group is one of the largest of its kind with more than 25 faculty members. It consistently ranks amongst the top-3 in Europe in terms of research output. Candidates are expected to contribute to the group's world-class research and teaching, and thereby to management science and management practice in logistics and supply chain management.
Read more
Event (1)
Research Seminar
As: Speaker
---
Address
Visiting address
Office: Mandeville Building T09-51
Burgemeester Oudlaan 50
3062 PA Rotterdam
Postal address
Postbus 1738
3000 DR Rotterdam
Netherlands