dr. M. (Michael) Becker-Peth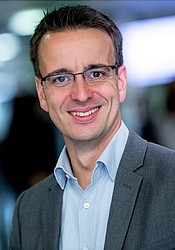 Rotterdam School of Management (RSM)
Erasmus University Rotterdam
Member ERIM
Field:
Logistics & Information Systems
Affiliated since 2017
Michael Becker-Peth is an assistant professor of operations and supply chain management at the Rotterdam School of Management, Erasmus University. His research focuses on behavioral operations management, for example in the field of inventory management and supply chain contracting. His research has been published in leading academic journals such as Management Science, Production and Operations Management, and European Journal of Operational Research. Before joining, RSM, he worked as an assistant professor at the University of Cologne. He obtained his PhD (in Supply Chain Management) and MSc (in Business Administration) also from the University of Cologne.
Work in Progress (5)
S. Sülz, A. Fügener, M. Becker-Peth & B. Roth (2020). Waiting for the nurse – the potential of patient-based nurse staffing.
A.L. Sachs, M. Becker-Peth, S. Minner & U.W. Thonemann (2020). An Analysis of Empirical Newsvendor Decisions: Target Service Levels are Achieved Effectively, but Inefficiently.
X. Zhang, M. Becker-Peth, J. De Vries & R. de Koster (2020). Efforts go to waste? Planet-profit trade-offs in supply chain collaboration.
A.L. Sachs, M. Becker-Peth, S. Minner & U.W. Thonemann (2020). Which decision support do empirical newsvendors need? How to use local knowledge best.
M. Becker-Peth, E. Katok & U.W. Thonemann (2019). Negotiation under the Buyback Contract - How to Improve Efficiency and Fairness.
Publications (8)
Doctoral Thesis
M. Becker-Peth. Behavioral Supply Chain Contracting–Decision Biases in Behavioral Operations Management. University of Cologne (Köln: Kölner Wissenschaftsverlag) Prom./coprom.: Prof. Dr. U. Thonemann.
Recognition (1)
Organization Memberships
Institute for Operations Research and the Management Sciences (INFORMS)

Member
Event (1)
Research Seminar
As: Speaker
---
Address
Visiting address
Office: Mandeville Building T09-51
Burgemeester Oudlaan 50
3062 PA Rotterdam
Postal address
Postbus 1738
3000 DR Rotterdam
Netherlands