Dr R.R. (Radina) Blagoeva MSc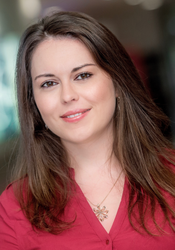 Rotterdam School of Management (RSM)
Erasmus University Rotterdam
Former
ERIM PhD Candidate
Field:
Strategy & Entrepreneurship
Affiliated since 2013
Radina Blagoeva is a PhD candidate in Strategic Management.
Radina is interested in behavioral strategy, and more specifically in the interactions and mutual influence of CEOs, firms and financial markets. Her research is focused on the impact of biases on (1) how CEOs incorporate feedback from financial markets in strategic decisions and (2) how financial markets evaluate firms' strategic initiatives and communications. She analyzes those issues primarily through the lenses of power, status and reputation.
Radina Blagoeva has multidisciplinary academic background in business, which helps her bring new insights in the field of strategic management. She has acquired her Master of Philosophy in Business Research (Strategic Management and Entrepreneurship) from Rotterdam School of Management, the Netherlands with cum laude. During her PhD, she spent three months as a visiting scholar at the Lee Kong Chian School of Business, Singapore Management University.
Radina has published some of her work in the Academy of Management Journal and Strategic Management Journal. She has also won a prestigious Strategic Management Society SRF Dissertation Research Program Grant. She has presented her work at multiple international conferences, including the Academy of Management Annual Meeting, Strategic Management Society Annual Conference, International Corporate Governance Society Annual Conference and Centre for Corporate Reputation Symposium.
---
PhD Track Organizations and the Financial Community: A Study of Mutual Influence
Organizations are increasingly faced with the problem of pursuing diverging goals. On the one hand, organizations try to achieve long-term maximization of wealth, which often requires risky or ambiguous investments. On the other hand, they try to maintain good relations with shareholders and financial analysts, whose support is of utmost importance for the survival and well-being of the company.
Unfortunately, in the core of such goal lies the mutual assumption that good relation is achieved through demonstrating dedication to shareholders' interests. Such is manifested through strong financial performance in the short-term and achieving quarterly targets even at the expense of economically viable opportunities. The aim of this PhD project is to investigate how organizations solve such conflicts with means of different symbolic and substantive tactics. It also tries to enhance current understanding by investigating boundary conditions to organizational responsiveness to pressure from the financial community. Effectiveness of some of the proposed strategic tactics is also considered
---
Address
Visiting address
Office: Mandeville Building T07-14
Burgemeester Oudlaan 50
3062 PA Rotterdam
Postal address
Postbus 1738
3000 DR Rotterdam
Netherlands