S.G. (Sai) Kalvapalle MSc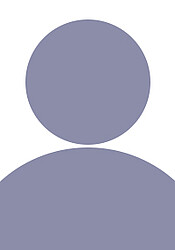 Rotterdam School of Management (RSM)
Erasmus University Rotterdam
Sai is currently a fifth (final) year doctoral candidate at the Rotterdam School of Management (Erasmus University), at the Department of Business-Society Management. She completed her MSc in Organisational and Social Psychology at the London School of Economics and Political Science (LSE) with Distinction in 2017, and her MSc dissertation focused on unobtrusively analysing negative employee feedback to aid organisational learning in the National Health Service (NHS). Prior to her MSc, she completed her BA (Hons) Psychology degree (with a minor in English Literature) at the University of Waterloo in Ontario, Canada.
Sai is an experimental social scientist by training, and her work has been invited for presentation at several international conferences, including the Academy of Management, European Group for Organization Studies, Strategic Management Society Conference, Babson College Entrepreneurship Research Conference, and the Positive Organizational Scholarship Conference.
In addition to research, Sai also teaches on a variety of courses at the Master's and Bachelor's levels, including Research Methods, Leadership, Sustainability, and Governance, and Sustainable Leadership and Planetary Boundaries. In addition, she supervises Master's thesis projects, on topics such as organizational practices (e.g. organizational decoupling), intrapersonal predispositions (e.g. justice sensitivity), corporate strategies (e.g. nudging, greenwashing), and new ways of working (e.g. social enterprises, digitalization).
She is a keen reader and writer, and often blogs about being-in-the-world.
PhD Track Communication as anticipation: Receiver-oriented models of communication in organizations operating under high uncertainty
Sai's doctoral dissertation examines receiver-oriented models of communication in organizational contexts that operate under conditions of extreme uncertainty. The first dissertation chapter is a conceptual paper that considers the role of language in establishing mutual relevance between actors, to facilitate collective sensemaking in high reliability organizations. The second and third chapters experimentally investigate how early-stage entrepreneurs can use relational cues (i.e. nonverbal rapport-building cues and rhetorical techniques of identification) in funding pitches, and how these cues contribute to investors' perceptions of the entrepreneur's coachability, and ultimately, their willingness to mentor and make financial commitments to the entrepreneur.
Beyond the dissertation, Sai is interested in organizational flourishing, that considers how business and society can work together such that service providers (i.e. employees) and service-recipients (i.e. patients, customers) feel mutually fulfilled. Crucially, she is keen to learn how listening and learning can be leveraged in contexts where there are competing concerns, such as healthcare (e.g. balancing quality of care and concerns around voicing and disclosure), or strategic partnerships (e.g. building authentic relationships in transactional situations). As pet projects, she explores how dating applications (e.g. Tinder, Bumble) became cultural objects, and the role they play in transforming the institution of courtship. She is also passionate about healthcare delivery, and studies the role of negative employee feedback on organizational learning in the NHS.
Events (3)
Research Seminar
As: Coordinator
Research Seminar
As: Contact, Coordinator
Research Seminar
As: Coordinator
---
Address
Visiting address
Burgemeester Oudlaan 50
3062 PA Rotterdam
Postal address
Postbus 1738
3000 DR Rotterdam
Netherlands