Prof. T. (Tal) Simons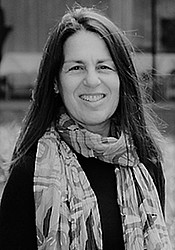 Rotterdam School of Management (RSM)
Erasmus University Rotterdam
Tal Simons is a professor of organisation theory at the Rotterdam School of Management, Erasmus University (RSM).
Publications
Conference proceeding (3)
Academic (3)

Vermeulen, P., Simons, T., & Knoben, J. (2012). A Community Level Theory of Organizational Resistance to Anti-Smoking Regulation. In Academy of Management Best Papers Proceedings Academy of Management. https://doi.org/10.5465/AMBPP.2012.140

Simons, T., & Roberts, PW. (2006). LOCAL AND NON-LOCAL PRE-FOUNDING EXPERIENCE AND ORGANIZATIONAL FORM TRANSFORMATION: THE CASE OF THE ISRAELI WINE INDUSTRY. In Academy of Management Proceedings Academy of Management. https://doi.org/10.5465/ambpp.2006.27176587

Ingram, P., & Simons, T. (1999). THE EXCHANGE OF EXPERIENCE IN A MORAL ECONOMY: EMBEDDED TIES AND VICARIOUS LEARNING IN KIBBUTZ AGRICULTURE. In Academy of Management Proceedings Academy of Management. https://doi.org/10.5465/apbpp.1999.27625880
Web publication/site (1)
Academic (1)

Simons, T. (Author), Vermeulen, P. (Author), & Knoben, J. (Author). (2016). How small bars resist smoking bans in the Netherlands. Web publication/site, LSE Review.
PhD Vacancy (1)
ERIM's research group in Organization and Management Theory (OMT) is seeking a highly motivated and passionate PhD candidate to contribute to its research program. We are recruiting for a five year, fully funded PhD position that will enable you to gain state-of-the-art methodological and theoretical skills, conduct rigorous research, and gives you broad freedom to follow your interests within our research program. The core tenet of this program is that organizations are everywhere and play a key role in tackling humanity's challenges. From birth, most people's lives are lived through and in organizations such as hospitals, schools, corporations, governments, sports clubs, cultural organizations, and many more. As such, all key societal challenges and transformations – such as those related to inequality, the onset of artificial intelligence and geopolitical conflict – are ultimately addressed and coordinated through organizations. The study of organizations is thus crucial to our understanding of contemporary societies and economies. As societies are evolving, so do organizations and the role they are expected to play. How can we make sense of how organizations persist and change in today's volatile world? How do new forms of organizing emerge in response to today's challenges? How do important social aspects such as history or identity play a role in contemporary organizations? How do organizations maintain a 'license to operate' in a continuously changing world?
At RSM, and the department of Organization and Personnel Management, we have an eclectic program with state-of-the-art and impactful research in relation to these kinds of questions. Researchers that are part of this program adopt an explicit macro perspective, meaning that they start from the organization, organizational field, or societal level as the main unit of analysis. Otherwise, researchers are highly diverse and, as a group, encompass a wide variety of theoretical perspectives and research methods. For our PhD candidates, we provide an encouraging and supportive environment where you can explore and develop your own research interests within the broad contours of our program.
Read more
Event (1)
Research Seminar
As: Speaker
---
Address
Visiting address
Office: T10-42
Burgemeester Oudlaan 50
3062 PA Rotterdam
Postal address
Postbus 1738
3000 DR Rotterdam
Netherlands