Prof. T. (Tal) Simons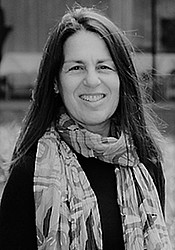 Full Professor
Rotterdam School of Management (RSM)
Erasmus University Rotterdam
Tal Simons is a professor of organisation theory at the Rotterdam School of Management, Erasmus University (RSM).
Work in Progress (5)
T. Simons & T. Sagiv (2019). Identity on the move: The interplay among the creative product, the leader, and the organization in the dynamics of identity work.
Y. Dewan & T. Simons (2019). The ideological imperative: The role of ideology in news coverage of deviant organizations.
A. Aranda, Y. Dewan & T. Simons (2019). The antecedents and outcomes of organizational legitimacy: A meta-analysis and theory.
S. Koornneef & T. Simons (2019). Once upon a time: Effects of temporal anchoring devices on audience members' perceptions of organizations. Under review. Organization Science.
M. Eisenman & T. Simons (2019). A rising tide lifts all boats: The origins of institutionalized aesthetic innovation. Under review. Advances in Strategic Management.
PhD Tracks (2)

Role: Promotor
PhD Candidate: Chuqiao Zhou
Time frame: 2016 -

Role: Promotor
PhD Candidate: Venkata Karthik Rapaka
Time frame: 2019 -
Recognitions (6)
Editorial positions (3)
Organization Theory

Editorial Board

Academy of Management Journal

Editorial Board

Organization Science

Editorial Board
Organization Memberships (3)
Academy of Management (AoM)

Member Executive Committee

Academy of Management (AoM)

European Group for Organizational Studies (EGOS)
Event (1)
Research Seminar
As: Speaker
---
Address
Visiting address
Office: T10-54
Burgemeester Oudlaan 50
3062 PA Rotterdam
Postal address
Postbus 1738
3000 DR Rotterdam
Netherlands