Y.N. (Ymro) Hoogendoorn MSc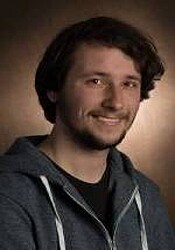 Erasmus School of Economics (ESE)
Erasmus University Rotterdam
ERIM PhD Candidate
Field:
Logistics & Information Systems
Affiliated since 2018
PhD Track Open PhD project at the Econometric Institute in Operations Research or Quantitative Logistics
The Econometric Institute is one of the leading research groups in quantitative logistics in Europe. The group has an opening for PhD students with an interest in operations research or quantitative logistics. The exact topic of the PhD project will be decided upon in coordination with the candidate. Promotores are Rommert Dekker and/or Albert Wagelmans depending on the preferred topic.
Keywords

Operations research, operations management, quantitative logistics

Time frame

2018 -
Publications
Article (1)
Academic (1)

Hoogendoorn, Y. N., & Spliet, R. (2023). An Improved Integer L-Shaped Method for the Vehicle Routing Problem with Stochastic Demands. INFORMS Journal on Computing, 35(2), 423-439. https://doi.org/10.1287/ijoc.2023.1271
Report (2)
Academic (2)

Hoogendoorn, Y., & Spliet, R. (2022). An improved integer L-shaped method for the vehicle routing problem with stochastic demands. EI report reeks Vol. EI2022-04

Hoogendoorn, Y., & Dalmeijer, K. (2020). Resource-robust valid inequalities for set covering and set partitioning models. (EI report reeks EI2020-08 ed.) Econometric Institute. EI report reeks Vol. EI2020-08
Event (1)
Research Seminar
As: Speaker
---
Address
Visiting address
Office: ET-04
Burgemeester Oudlaan 50
3062 PA Rotterdam
Postal address
Postbus 1738
3000 DR Rotterdam
Netherlands