Inaugural Adress: Marcel van Rinsum
---
On Friday, the 20th of September 2019, Prof. Marcel van Rinsum, Endowed Professor of Accounting & Incentives in the department of Accounting and Control presented his inaugural address entitled 'Utilizing Incentives and Accountability: In Control in Control?'.
About the Inaugural Address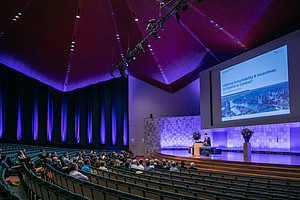 Objectivity and transparency are often considered to be desirable attributes of a performance measurement and incentive system. Subjectivity, on the other hand, is typically equated with bias and has a negative connotation. But accounting research shows us that a degree of subjectivity, in other words, allowing leeway for supervisors' judgments in evaluations, is usually optimal. I argue that we should switch to the term 'discretion', to be better able to communicate its benefits. Moreover, I discuss the benefits and costs of discretion and of transparency. I surmise that a balance between objectivity and discretion is required, and that transparency is definitely not always desirable. Furthermore, I discuss how discretion relates to the way in which managers are held accountable. Holding managers accountable for outcomes is not always optimal, yet pervasive. Finally, I outline future research opportunities on discretion and accountability, apply the insights about performance measurement to the academic working environment, and promote the use of new research methods.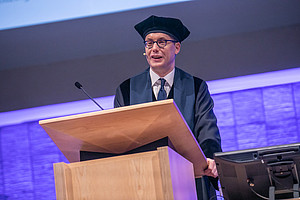 Marcel van Rinsum is Professor of Accounting & Incentives, and is the Chair of the Department of Accounting & Control at RSM Erasmus University. His teaching and research focuses on performance measurement and reporting, bonus systems and evaluation judgments. His studies have been published in international journals, including Accounting and Business Research, Accounting Organizations and Society, The Accounting Review, Contemporary Accounting Research, European Accounting Review; Journal of Accounting Research, Long Range Planning, and Management Accounting Research.
Photos: Chris Gorzeman / Capital Images