Inaugural Address: Henk de Vries
---
On Friday, the 04th of October 2019, Prof. Henk de Vries, Endowed Professor of Standardisation Management in the Department of Technology and Operations Management presented his inaugural address entitled 'Standardisation Management'.
About the Inaugural Address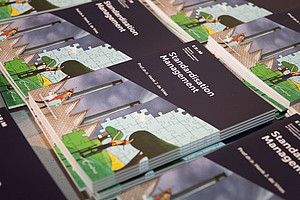 Standards are essential for the success of products and services in the market, and for the well-functioning of processes and organisations. Trends such as globalisation, integration of ICT and electrotechnology in almost every sector, and the increased attention for sustainability, have made standards even more important. Unfortunately, little research is available to provide a better understanding of this phenomenon. In my inaugural lecture I first give an overview of the research I have conducted on the processes of standardisation. I discuss standards development, dissemination, market acceptance, implementation and use, and impact of standards and standardisation on business and society. In future research, my research agenda will focus on three levels of standardisation management: (1) within companies, (2) in complex projects involving many stakeholders, and (3) at local, national, regional and global level. I illustrate the societal relevance of my research with some examples about animals.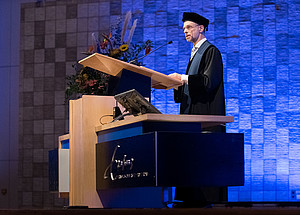 Henk J. de Vries is Professor of Standardisation Management at the Department of Technology and Operations Management at the Rotterdam School of Management, Erasmus University. He is Visiting Professor at the Delft University of Technology, Faculty of Technology, Policy and Management. His research focuses on standardisation from a business point of view. He is (co-)author of more than 380 publications in the field of standardisation, see www.rsm.nl/hdevries. The International Organization for Standardization ISO awarded his education on standardisation as being the best in the world. Henk is President of the European Academy for Standardisation EURAS.
Photos: Michelle Muus