PhD Defence Riccardo Valboni
---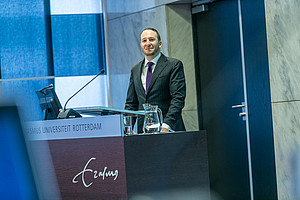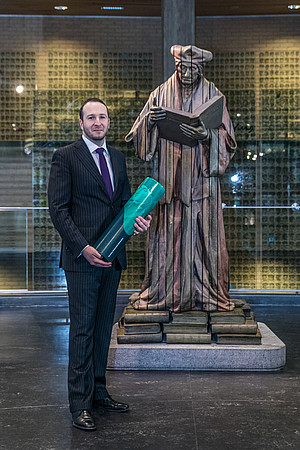 Riccardo Valboni (Florence, 1983) received a MSc in Economics and Management of International Markets and New Technologies and a BA in Business Administration from Bocconi University, Milan. He joined the Rotterdam School of Management (RSM) in September 2011 where his research has been funded by the Erasmus Research Institute of Management (ERIM). Since 2014 he has been working under the supervision of Prof. dr. Taco Reus to advance our understanding of the relation between learning and the performance of large mergers and acquisitions (M&A). Riccardo's research has been published in the Journal of Management Studies and has been presented at various international conferences including the Academy of Management Conference and the Strategic Management Society Conference.
Prior to his doctoral education, Riccardo held a position as a patent licensing officer at a multinational pharmaceutical corporation in Luxembourg. Since September 2016, Riccardo has been working as a lecturer and research fellow at the Utrecht School of Economics (U.S.E.).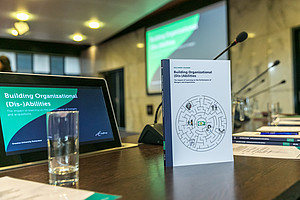 As the number and size of merger and acquisition (M&A) deals increases globally, firms need to learn how to successfully execute M&As. There are three main ways in which this learning occurs. First, firms learn experientially, i.e., from their experience. Second, they learn contextually by deliberately observing the characteristics of the target firm and how the relationship with the target evolves over time before making consequential decisions. Third, they learn vicariously, i.e. by monitoring the behavior of third parties in order to draw relevant information on when, what, and how to acquire.
In the three studies that comprise this dissertation, I contribute to existing knowledge on the relation between learning and M&A performance by investigating learning dynamics that are unaddressed in the literature. In the first study, I analyze the impact of firms' domestic M&A experience on the performance of their cross-border acquisitions. In the second study, I examine how the response of an acquirer to a target's pre-deal performance affects the relation between the top management teams (TMTs) of the firms, reverberating, ultimately, on post-deal performance. In the third study, I investigate how the reactions of market participants, such as investors and financial analysts, to an acquisition announcement reduce information asymmetries between the acquirer and the target thereby influencing the acquirer's decision to proceed or abandon an initiated deal. Together, these studies present a more nuanced, counterintuitive perspective on the role of information and learning in the context of M&A.
View photos of Riccardo's defence
Photos: Chris Gorzeman / Capital Images