PhD Defence Dyaran Bansraj
---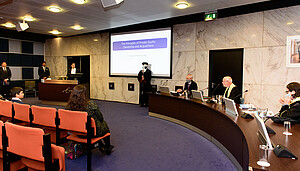 In his dissertation 'The Principles of Private Equity: Ownership and Acquisitions', Dyaran Bansraj provided a positive view on private equity and showed that private equity ownership is related to elevated acquisition activities and enhanced post-acquisition operating performance, which can partially be explained by their experience in acquisitions. Dyaran Bansraj defended his dissertation on Wednesday, 25 November 2020 at 15:30h. His supervisors were Prof. Han Smit (ESE), Dr. Vadym Volosovych (ESE). Other members of the Doctoral Committee are Prof. Per Strömberg (Stockholm School of Economics), Prof. Patrick Verwijmeren (ESE), and Dr. Stefan Obernberger (ESE).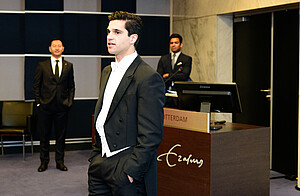 Dyaran Selwin Bansraj was born on 14 January 1991 in Losser, The Netherlands. He holds a Bachelor's degree in Economics and Business Economics and a Master degree (cum laude) in Financial Economics from Erasmus School of Economics, Erasmus University Rotterdam. While studying Financial Economics, he simultaneously completed a Master degree in Financial Law from Erasmus School of Law and took part in the ESE Research Traineeship program. Subsequently, he joined the Finance group at the Department of Business Economics of Erasmus School of Economics to pursue a PhD.
His main research interests lie at the intersection of corporate finance, private equity, mergers and acquisitions, and industrial organization. His research has been presented at multiple international conferences, among which the Real Options Conference (2017), Private Capital Conference (2018), FMA Europe (2018), PERC Symposium (2019), and at several other events, including invited brown bag seminars at top schools. In the Fall of 2018, he was a visiting scholar at Stockholm School of Economics.
Besides his research, Dyaran has devoted considerable time to education. He supervised bachelor and master theses, gave plenary sessions and tutorials in the graduate course Advanced Corporate Finance and Strategy, and was part of the Erasmus Data Service Centre that was awarded the ERIM Research School Service Award in 2016. As part of the intensification and digitization goals of the Erasmus School of Economics, he took part in a project that developed a new online course and tutorials, and integrated these developments into an existing course. These efforts were awarded with the ESE Faculty Educational Award in 2019.
Currently, he continues his academic career as a Lecturer in Finance at Cass Business School, City, University of London.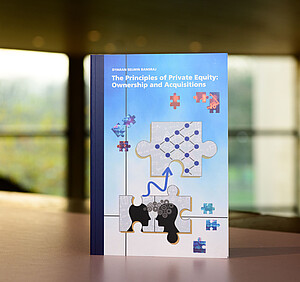 This dissertation analyzes a key development in the private equity market. An increasing number of buyouts now include subsequent follow-on acquisitions by the private equity-owned portfolio companies, accounting for up to half of the private equity deal market. Yet, we know very little about how the private equity ownership structure matters for acquisition activities and performance.
On the one hand we may expect that the private equity ownership model is better equipped to handle acquisitions due to for example better aligned incentives. On the other hand, acquisitions are frequently associated with the inability to deliver the expected synergies and especially serial acquisitions have been related to agency problems. This dissertation therefore aims to answer several questions related to this topic. Which initial conditions may motivate private equity firms to pursue these serial acquisition strategies? Are buy-and-build strategies a form of "window-dressing" for private equity firms, perhaps a tool to deploy more capital? Which distinguishing characteristics of the private equity ownership can explain their acquisition performance?
Overall, the findings in this dissertation provide a positive view on private equity and show that private equity ownership is related to elevated acquisition activities and enhanced post-acquisition operating performance, which can partially be explained by their experience in acquisitions.
The principles of private equity revolve around its unique ownership structure and completing acquisitions. Also in the new era of the private equity market in which follow-on acquisitions are becoming more prevalent, these core attributes justify their rightful role as deal makers in the real world.
View photos of Dyaran's defence
Photos: Michelle Muus