Working towards Collaborative Solutions for Complex Societal Issues
The Partnerships Research Centre (PrC) connects scientific research with practitioner experience in the field of cross-sector partnerships by carrying out research, developing tools, and promoting knowledge dissemination with a focus on sustainable and inclusive development. Working on in-depth analyses of current and future contributions, the group identifies where participants can most effectively leverage their strengths and evaluates possible collaborative actions.
"An African proverb states: If you want to go fast, go alone; if you want to go far, go together. Partnerships are not a luxury but a necessity; we try to raise the bar for effective partnering around the world."
– Rob van Tulder, academic director of the PrC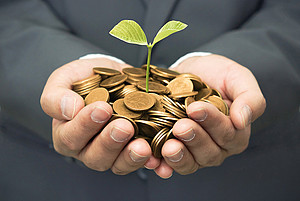 Sustainability seems to be gaining more and more traction in all aspects of society, as companies are opting for greener and more inclusive solutions even when governments are not able to lay down laws reinforcing sustainable development. With this in mind, the Rotterdam School of Management set up the PrC to enhance the effectiveness of cross-sector partnerships. Through research, tool development, and extensive knowledge dissemination, the centre aims to facilitate inclusive, balanced, and sustainable development by supporting partnership activity of numerous actors from the public and private sector along with civil society. Once collaboration is established, the parties are generally faced with obtrusive management challenges. Here, the PrC offers support through various business models and partnership portfolio techniques.

Currently, the centre's work includes a considerable number of large-scale projects in various locations around the world. One of these is the PPP lab, a collaborative action programme in which the PrC organises learning and exchange meetings between participants in approximately a hundred partnerships on sustainable water and food security. It helps parties evaluate their partnership models, set up new governance structures and come up with prototypes for new and better partnerships. The lab function of the PPP is that of a 'living lab,' and the supportive research undertaken by the PrC is in the form of action research in a large number of countries in the global South. The knowledge accumulated in the PPP Lab, likewise, has a lot to offer future participants. The lab strives to understand the outcomes of PPP's operations, as well as the methods, strategies and tools that were employed. This also allows for cross-sector learning between the participating PPPs. The effect of the PPP lab is changing business models in the field, for both companies and civil society organisations, and it has also affected policy programmes of international, national, and local governments.

Another project with considerable impact is the research carried out on managing transitions towards sustainable enterprises, led by Rob van Tulder, academic director of PrC, professor of international business-society management at RSM and member of ERIM, and Andrea de Rosa from the PrC, together with consultants from RoyalHaskoningDHV. Through the development of case studies for 20 frontrunner companies, an intricate three-phase sustainability model was created, providing users with insights about their attitudes and pathways towards sustainability. The tool identifies the organisations' tipping points and the obstacles they face on the road towards implementation of sustainable business models. After participation, users have a far better oversight of the process as a whole and at what stage of the transition they are positioned. As a result, they are able to better lay out a concrete path towards their end goal. The three phase tool has been successfully applied, researched, and validated. One of the companies currently making extensive use of this tool is Rabobank, who uses it to measure their customer relations. They are now better positioned to advise customers on where they are in the transition and what they should do with respect to achieving greater sustainability.

Another noteworthy example is an ongoing project with Philips Healthcare and Amref/Flying doctors. The multinational is striving towards providing three billion people with first-class healthcare facilities and services all over the globe. This represents an imperative strategic challenge, as it calls for novel business models as well as establishing diverse partnerships. The PrC is aiding this goal by developing appropriate business models, such as mapping and scoping Philips's Partnership Portfolio, which offers stakeholders the ability to gather deep insights into cross-sector collaborations. This project is backed by broader research, which is included in various "State of Partnerships" reports on companies and CSOs, published by the PrC. These reports take stock of the state of partnerships with large companies and Civil Society Organisations, analyse transitional and managerial challenges arising from cross sector partnerships, and provide tools to counter such challenges. One example of such tools is the
'Strategic alignment continuum,' which allows partners to assess their own and each other's strategic intentions in order to work towards the same degree of involvement.
---
Source: ERIM Self Assessment Report 2010 – 2015, January 2017