E. (Eline) ten Bosch MSc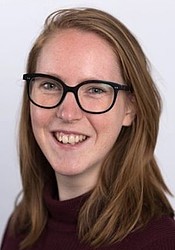 Rotterdam School of Management (RSM)
Erasmus University Rotterdam
ERIM PhD Candidate
Field:
Finance & Accounting
Affiliated since 2019
Eline ten Bosch is a Ph.D. candidate at the Rotterdam School of Management, Erasmus University. She obtained her M.Sc. in Finance from VU University Amsterdam. She has four years of work experience in portfolio management, as a sovereign fixed income analyst. She was responsible for ESG integration and for measuring the Carbon Footprint of the sovereign bond portfolios. Her dissertation focuses on the impact of the United Nations' Sustainable Development Goals (SDGs) on the sovereign fixed income market and on the impact of virtual water on the municipal bond market.
PhD Track The impact of country SDG performance on sovereign bond spreads
The traditional relation between macroeconomic factors and sovereign bond spreads seems to be distorted since the financial crisis. Therefore empirical research has sought to find new determinants that that drive sovereign bond spreads and in recent years scholars shifted their attention towards sustainable development factors. The aim of this research is to explore whether there is a relation between SDG performance of a country and sovereign bond spreads. The SDG index is developed by Sachs, Schmidt-Traub, Kroll, Lafortune, Fuller and Woelm (2020), who created a methodology to calculate an index that follows the structure of the 17 goals and uses the underlying indicators. I will focus on the UN SDGs as my measure of sustainable development of a country as I believe the UN SDGs are a direct measure of the governments pledge to achieve social inclusion and environmental protection. In addition, I use of a broad range of low to high income countries which will enrich my data set and provides me with cross-sectional benefits.
Keywords

Sustainable Finance; Sovereign Fixed Income; UN Sustainable Development Goals; Interest rate spread

Time frame

2019 -
---
Address
Visiting address
Office: T08-55
Burgemeester Oudlaan 50
3062 PA Rotterdam
Postal address
Postbus 1738
3000 DR Rotterdam
Netherlands