M. (Magnus) van Haaren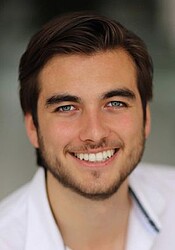 Rotterdam School of Management (RSM)
Erasmus University Rotterdam
ERIM PhD Candidate
Field:
Logistics & Information Systems
Affiliated since 2022
PhD Track Emerging Technologies in Organizations: A Review and Empirical Investigation
Magnus van Haaren, a PhD Candidate at the Rotterdam School of Management, Erasmus University, is actively engaged in examining the profound influence of emerging technologies, notably blockchain-based decentralized autonomous organizations (DAOs) and artificial intelligence (AI), on individual participation and the structure of networks within organizations. His academic pursuit is segmented into three synergistic studies: the conceptualization of a forward-looking theory on emerging technologies; an exploration of the ties between individual participation and decision-making outcomes in DAOs; and a detailed analysis of the impacts of AI on the dynamics of interpersonal network structures. At the intersection of these explorations, Magnus' work navigates the uncharted territories of how rapidly advancing technologies reshape organizational and managerial practices, offering invaluable insights to the ongoing adaptation efforts in our swiftly transforming technological epoch.
Keywords

Emerging Technologies, Decentralized Autonomous Organizations (DAOs), Artificial Intelligence (AI), Decision-making, and network structure.

Time frame

2022 -
Event (1)
Research Seminar
As: Coordinator
---
Address
Visiting address
Burgemeester Oudlaan 50
3062 PA Rotterdam
Postal address
Postbus 1738
3000 DR Rotterdam
Netherlands