M. (Magnus) van Haaren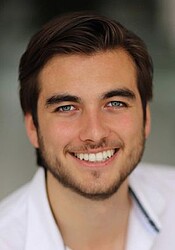 Rotterdam School of Management (RSM)
Erasmus University Rotterdam
ERIM PhD Candidate
Field:
Logistics & Information Systems
Affiliated since 2022
PhD Track Innovation in Web3: discovering novelty in forms of organizing.
This PhD project presents an integrative review of 21st-century blockchain-based organizational governance around decentralization, tokenization, smart-contract design, and underlying blockchain architecture. Second, blockchain-based organizational governance is conceptualized as a novel form of organizing innovation around (a) a decentralized layer, enabling agents to hold wallets containing fungible and non-fungible tokens; (b) social governance, enabling the formation of DAOs to access, discuss and compensate its members; (c) algorithmic governance, enabling the use of DApps to facilitate storage, voting and finance; and (d) a protocol layer, enabling an underlying blockchain architecture that supports L1 & L2s, bridges and oracles. Third, this project investigates the effect of social (DAOs) and algorithmic (DApps) governance mechanisms on resources afforded to Web3 agents in the Metaverse built on blockchain protocols.
Keywords

Innovation, Organizations, Governance, Novelty, Web3, Blockchain, Decentralization, Tokenization, Smart Contract, Metaverse

Time frame

2022 -
---
Address
Visiting address
Burgemeester Oudlaan 50
3062 PA Rotterdam
Postal address
Postbus 1738
3000 DR Rotterdam
Netherlands