prof.dr.ir. M.B.M. (René) de Koster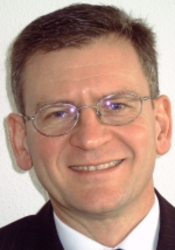 Full Professor
Rotterdam School of Management (RSM)
Erasmus University Rotterdam
Fellow ERIM
Field:
Logistics & Information Systems
Affiliated since 1999
René (M.) B.M. de Koster is a professor of logistics and operations management at the Department of Technology and Operations Management, Rotterdam School of Management, Erasmus University (RSM).
After completing his PhD at Eindhoven University of Technology (1988) he worked as a consultant. He joined Erasmus University in 1995.
Professor De Koster's research interests are warehousing, material handling, container terminal operations, behavioural operations and sustainable logistics.
He is the author and editor of eight books and over 200 papers published in books and journals such as OR, POM, JOM, TS, IISE T, EJOR, and Interfaces.
He is in the editorial boards of eight academic journals, a fellow of two reseach schools, member of the European Logistics Association (ELA) R&D board, member of the BVL Scientific Advisory Board, the AIRL board of directors, chairman of three Dutch logistics awards, chairman of Stichting Logistica, and founder of the Material Handling Forum.
For eight years Professor de Koster chaired RSM's Department of Management of Technology and Innovation.
Professor de Koster is involved in teaching at RSM at all levels: bachelor, master, post-experience, and executive development. He also lectures at Université Catholique du Louvain (Belgium), USTC Hefei (PRC), and the University of Pretoria (South Africa). He holds the honorary Francqui chair for Hasselt University in 2018 and was recently mentioned as "the most influential researcher" in material handling
Publications (292)
Articles (162)
S.L.J.M. de Leeuw, D.P. van Donk & M.B.M. de Koster (2015). Serving the world: papers from the 19th EurOMA/4th P&OM World Conference in Amsterdam.

International Journal of Operations and Production Management, 35

(11). doi:

10.1108/IJOPM-09-2015-0565

M.B.M. de Koster (2013). Magazijnautomatisering. In R. Jansen & A. van Goor (Eds.), 40 jaar logistiek, 40 jaar VLM (pp. 41-44). VLM

Y. Yu & M.B.M. de Koster (2013). Open location management in automated warehousing systems. In A. Carrano, K. Gue, M.B.M. de Koster, K. Ogle, B. Montreuil & J. Smith (Eds.), Progress in Material Handling Research: 2012 (pp. 638-662). Charlotte: MHI

D. Roy & M.B.M. de Koster (2013). Optimal design of container terminal layout. In A. Carrano, K. de Gue, M.B.M. de Koster, M. Ogle, B. Montreuil & J. Smith (Eds.), Progress in Material Handling Research: 2012 (pp. 487-497). Charlotte: MHI

D. Roy & M.B.M. de Koster (2013). Optimal design of container terminal layout. In B. Kuipers & R. Zuidwijk (Eds.), Smart Port Perspectives. Essays in honour of Hans Smits (pp. 129-140). Rotterdam: Erasmus University Rotterdam

Y. Gong & M.B.M. de Koster (2013). Robust design of public storage warehouses. In A. Carrano, K. de Gue, M.B.M. de Koster, M. Ogle, B. Montreuil & J. Smith (Eds.), Progress in Material Handling Research: 2012 (pp. 201-208). Charlotte: MHI

A.H. Gharehgozli, Yugang Yu, M.B.M. de Koster & G. Laporte (2013). A Yard Crane Scheduling Problem with Practical Constraints. In A. Carrano, K. Gue, M.B.M. de Koster, M. Ogle, B. Montreuil & J. Smith (Eds.), Progress in Material Handling Research: 2012 (pp. 175-185). Charlotte: MHI

N. Zaerpour, Yugang Yu & R. de Koster (2012). Toward Sustainability, High Density And Short Response Time By Live-Cube Storage Systems. In A. Carrano, K. Gue, M.B.M. de Koster, M. Ogle, B. Montreuil & J. Smith (Eds.), Progress in Material Handling Research: 2012 (pp. 693-699). Charlotte: MHI.

M.B.M. de Koster (2012). Warehouse assessment in a single tour. In R. Manzini (Ed.), Warehousing in the Global Supply Chain. Advanced Models, Tools and Applications for Storage Systems (pp. 457-473). Berlin: Springer Verlag

J.P. van der Gaast, M.B.M. de Koster, I.J.B.F. Adan & J.A.C. Resing (2011). Application of closed queuing network in the performance of a pick-and-pass order picking system. In B. Tan (Ed.), VIIIth Conference on Stochastic Models of Manufacturing and Service Operations (pp. 35-44). Koc: Koc University

Yugang Yu & M.B.M. de Koster (2010). Class-based Storage with a Finite Number of Items. In K. Ellis, K. Gue, R. De Koster, R. Meller, B. Montreuil & M. Ogle (Eds.), 2010 International Material Handling Research Colloquium (pp. 510-524). Charlotte: Material Handling Institute

N. Zaerpour, Yugang Yu & M.B.M. de Koster (2010). Shared Storage Assignment in a Compact Storage System. In S. Heragu, J. Ashayeri & O. Yurt (Eds.), Product Design, Branding and Logistics as a Leadership Strategy in a Global Market (pp. 226-232). Louisville: University of Louisville

A.H. Gharehgozli, Yugang Yu, M.B.M. de Koster & J. Udding (2010). Managing the Number of Container Reshuffles Using a Shared Stacking Policy. In S. Heragu, J. Ashayeri & O. Yurt (Eds.), Product Design, Branding and Logistics as a Leadership Strategy in a Global Market (pp. 199-204). Louisville: University of Louisville

M.B.M. de Koster, B.M. Balk, I. Davelaar & M. Martens (2010). Accidents will happen. Do safety systems improve warehouse safety performance? In K. Ellis, K. Gue, R. De Koster, R. Meller, B. Montreuil & M. Ogle (Eds.), Progress in Material Handling Research: 2010 (pp. 49-60). Charlotte: Material Handling Institute

Y. Gong, E.M.M. Winands & M.B.M. de Koster (2010). A real-time picking and sorting system in e-commerce distribution centers. In K. Ellis, K. Gue, M.B.M. De Koster, R. Meller, B. Montreuil & M. Ogle (Eds.), Progress in Material Handling Research: 2010 (pp. 161-174). Charlotte: The Material Handling Institute

Yugang Yu & M.B.M. de Koster (2009). Does Class-Based Storage Really Reduce Travel Time? In INFORMS Annual Meeting 2009

Yugang Yu & M.B.M. de Koster (2008). Open location management in automated storage/retrieval system. In International Federation of Operational Research Societies Conference (IFORS 2008)

Yugang Yu & M.B.M. de Koster (2008). Static scheduling approaches for vehicle-based internal transport systems. In 2008 International Conference on e-Risk Management (ICeRM 2008)

Yugang Yu & M.B.M. de Koster (2008). Open location management in automated storage/retrieval system. In INFORMS Annual Meeting 2008

J.A. Larco Martinelli, M.B.M. de Koster, K.J. Roodbergen & J. Dul (2008). Enhancing storage assignment decisions: A detailed account of order picking operations to minimize average picking times and average discomfort. In Proceedings of the 15th International Annual Euroma Conference. Groningen: EUROMA

Kees Jan Roodbergen, J.A. Larco Martinelli, M.B.M. de Koster & J. Dul (2008). Optimizing order picking considering workers' comfort and picking speed. In K. Ellis, R. Meller, M.K. Ogle, B.A. Peters, G.D. Taylor & J. Usher (Eds.), Progress in Material Handling Research: 2008 (pp. 467-478). Charlotte, NC: The Material Handling Institute

J.A. Larco Martinelli, K.J. Roodbergen, R. de Koster & J. Dul (2008). Op timizing order picking considering workers' cpmfort and picking speed. In K Ellis et al. (Ed.), Progress in Material Handling Research: 2008. Charlotte, North Carolina: Material Handling Institute

Yugang Yu & M.B.M. de Koster (2008). Sequencing heuristics for storing and retrieving unit-loads in 3D compact AS/RS. In K. Ellis, R. Meller, M.K. Ogle, B.A. Peters, G.D. Taylor & J. Usher (Eds.), 2008 International Material Handling Research Colloquium (pp. 721-744). Charlotte, NC: The Material Handling Institute

J.A. Larco Martinelli, M.B.M. de Koster, K.J. Roodbergen & J. Dul (2008). Enhanced slotting storage decisions: considering the human element. In Selected papers of the 10th TRAIL Congress and Knowledge Market. Trail in Perspective.. Groningen

M.B.M. de Koster, B.M. Balk & W.T.I. van Nus (2008). The applicability of data envelopment analysis to the benchmarking of container terminals. In K. Ellis, R. Meller, M.K. Ogle, B.A. Peters, G.D. Taylor & J. Usher (Eds.), Progress in Material Handling Research: 2008 (pp. 81-94). Charlotte, NC: The Material Handling Institute

M. Yu & M.B.M. de Koster (2007). A fast and flexible toll to design order picking systems. In Shanlin Yang, Guoqing Chen, Andre Thomas, Abdelhakim Artiba & Zongwei Xu (Eds.), Proceedings of International Conference on Industrial Engineering and Systems Management (pp. 267-267). Beijing: Tsinghua University Press

T. Le Anh, M.B.M. de Koster & Y. Yu (2007). Performance evaulation of dynamic scheduling approaches in discrete internal transport systems. In Shanlin Yang, Guoqing Chen, Andre Thomas, Abdelhakim Artiba & Zongwei Xu (Eds.), Proceedings of international Conference on Industrial engineering and Systems Management (pp. 141-142). Beijing: Tsinghua University press

Y. Gong & M.B.M. de Koster (2007). A perturbation analysis and sample path optimization algorithm for warehouse order batch size problem. In Shanlin Yang, Guoqing Chen, Andre thomas, Abdelhakim Artiba & Zongwei Xu (Eds.), Proceedings of international conference on Industrial Engineering and Systems Management (pp. 184-184). Beijing: Tsinghua University Press

Y. Yu & M.B.M. de Koster (2007). Design optimal rack for a 3-dimensional compact AS/RS with full turnover-based storage. In Shanlin Yang, Guoqing Chen, Andre Thomas, Abdelhakim Artiba & Zongwei Xu (Eds.), Proceedings of International Conference on Industrial Engineering and Systems management (pp. 312-313). Beijing: Tsinghua University Press

M.B.M. de Koster & M. Shinohara (2006). Supply-chain culture clashes in Europe. Pitfalls in Japanese service operations. Supply Chain Forum, 7 (1), 58-67.

H.M. Hendriks, J. Dul & M.B.M. de Koster (2006). The influence of order picking systems on physical effort and performance. In R.N. Pikaar, E.A.P. Koningsveld & P.J.M. Settels (Eds.), Proceedings IEA2006 Congress. Maastricht, the Netherlands

H.J. Quak & M.B.M. de Koster (2006). The impacts of time access restrictions and vehicle weight restrictions on food retailers and the environment. European Journal of Transport and Infrastructure Research, 6 (2), 131-150.

H.J. Quak & M.B.M. de Koster (2004). The Impacts of Time Windows and Vehicle Weight Restrictions on Food Retailers and the Environment. In P.H.L Bovy (Ed.), 8th TRAIL Congress: A World of Transport, Infrastructure and Logistics. Delft: Delft University Press (CD-Rom)

M.B.M. de Koster & M. Shinohara (2004). Supply-chain culture clash. MIT Sloan Management Review, 46 (1), 6-6.

M.B.M. de Koster, M.A. van de Vendel & M.P. de Brito Pereira Maduro (2002). Return handling: an exploratory study with nine retailer warehouses.

International Journal of Retail and Distribution Management, 30

(8), 407-421. doi:

10.1108/09590550210435291

I.F.A. Vis, M.B.M. de Koster, K.J. Roodbergen & L.W.P. Peeters (2001). Determination of the number of automated guided vehicles at a semi-automated container terminal. The Journal of the Operational Research Society, 52 (4), 409-417.

M.B.M. de Koster & E. van der Poort (1998). Routing orderpickers in a warehouse: a comparison between optimal and heuristic solutions. IISE Transactions, 30, 469-480.

M.B.M. de Koster & R. Wijnen (1995). Besturingsregels binnen distributiecentra. Kwantitatieve Methoden, 50, 17-30.

M.B.M. de Koster (1995). Ontwerp en realisatie van een magazijn. Business Logistics, 12, 28-33.

M.B.M. de Koster (1994). Performance approximation of pick-to-belt orderpicking systems.

European Journal of Operational Research, 72

(3), 558-573. doi:

10.1016/0377-2217(94)90423-5

M. Corten & M.B.M. de Koster (1990). On the reversibility of manufacturing networks.

Journal of Mathematical Analysis and Applications, 145

(2), 309-327. doi:

10.1016/0022-247X(90)90402-2

M.B.M. de Koster & J. Wijngaard (1989). Local and integral control of workload. International Journal of Production Research, 27 (1), 43-52.

M.B.M. de Koster (1988). Approximation of flow lines with integrally controlled buffers.

IISE Transactions, 20

(4), 374-381. doi:

10.1080/07408178808966194

M.B.M. de Koster (1988). An improved algorithm to approximate the behaviour of flow lines.

International Journal of Production Research, 26

(4), 691-700. doi:

10.1080/00207548808947892

M.B.M. de Koster (1988). Approximate analysis of production systems.

European Journal of Operational Research, 37

(2), 214-226. doi:

10.1016/0377-2217(88)90331-1

M.B.M. de Koster (1987). Capacity analysis of two-stage production lines with many products.

International Journal of Production Economics, 12

(1-4), 175-186. doi:

10.1016/0167-188X(87)90076-0

M.B.M. de Koster & J. Wijgaard (1987). On the equivalence of multi-stage production lines and two-stage lines.

IISE Transactions, 19

(3), 351-354. doi:

10.1080/07408178708975406

M.B.M. de Koster (1987). Estimation of line efficiency by aggregation.

International Journal of Production Research, 25

(4), 615-625. doi:

10.1080/00207548708919865

M.B.M. de Koster & J.H.P. Paelinck (1984). A HYPERGRAPH APPROACH TO CONFLICT. Conflict Management & Peace Science, 7 (2), 55-69.

H.J.M. Peters, S.H. Tijs & M.B.M. de Koster (1983). Solutions and multisolutions for bargaining games. Methods of Operations Research, 46, 465-476.

M.B.M. de Koster, H.J.M. Peters, S.H. Tijs & P.P. Wakker (1983). Risk sensitivity, independence of irrelevant alternatives and continuity of bargaining solutions.

Mathematical Social Sciences, 4

(3), 295-300. doi:

10.1016/0165-4896(83)90031-8
Books (14)
J. Smith, K. Ellis, M.B.M. de Koster, S. Lavender, B. Montreuil & M. Ogle (Ed.). (2016). Progress in Material Handling Research: 2014. Charlotte: College industy Council on Material Handling Education

A. Carrano, K. Gue, M.B.M. de Koster, M. Ogle & B. Montreuil (Ed.). (2013). Progress in Material Handling Research: 2012. Charlotte: MHI

K. Ellis, K. Gue, M.B.M. de Koster, R. Meller, B. Montreuil & M. Ogle (Ed.). (2010). Progress in Material Handling Research: 2010. Charlotte: Material Handling Institute

M.B.M. de Koster & W. Delfmann (Ed.). (2008). Recent developments in supply chain management. Helsinki: HSE Print

M.B.M. de Koster & W. Delfmann (2008). Recent developments in supply chain mangement. Helsinki: Helsinki School of Economics Press

M.B.M. de Koster & W. Delfmann (2007). Managing supply chains - Challenges and opportunities. Copenhagen: Copenhagen Business School Press

M.B.M. de Koster & W. Delfmann (2005). Supply chain management - European perspectives. Copenhagen: CBS Press

M.B.M. de Koster (2002). Proceedings of the sixth ELA Doctorate Workshop 2001. Brussels: ELA

M.B.M. de Koster & A.J. Neuteboom (Ed.). (2001). The logistics of supermarket chains: a comparison of seven chains in the Netherlands. Doetinchem: Elsevier Business Information

M.B.M. de Koster & A.J. Neuteboom (2001). The logistics of supermarket chains. Doetinchem: Elsevier

M.B.M. de Koster (1998). Opslag en overslag in Nederland distributieland: de missing link. Deventer: Kluwer

M.B.M. de Koster, H.B. Roos & M.J.M. de Vaan (Ed.). (1997). Logistieke Knelpunten in het Nederlandse Bedrijfsleven. Deventer: Kluwer Bedrijfswetenschappen

M.B.M. de Koster (1989). Capacity Oriented Analysis and Design of Production Systems. Berlin: Springer Verlag
Book Contributions (44)
H.J. Quak & M.B.M. de Koster (2014). A framework and Classification for Urban Freight Transport Sustainability Initiatives. In T. Wimmer & S. Hucke (Eds.), Complexity, Cost, Collaboration (pp. 297-328). Bremen: BundesVereinigung Logistik (BVL), e.V.

J. de Vries, M.B.M. de Koster & D.A. Stam (2014). Experimentally Investigating The Performance Of Various Order Picking Methods In Different Behavioral Contexts. In Jeff Smith, Kimberly Ellis, René Koster, de, Steve Lavender, Benoit Montreuil & Mike Ogle (Eds.), Progress in Material Handling Research: 2014 (pp. 1-17). North Carolina/USA: CICMHE

J.P. van der Gaast, M.B.M. de Koster & I.J.B.F. Adan (2014). Modeling Conveyor Merges In Zone Picking Systems. In Jeff Smith, Kimberly Ellis, René Koster, de, Steve Lavender, Benoit Montreuil & Mike Ogle (Eds.), Progress in Material Handling Research: 2014 (pp. 1-21). North Carolina/USA: CICMHE

M.B.M. de Koster (2010). Warehouse Math. In L. Kroon, T. Li & R. Zuidwijk (Eds.), Liber Amicorum. In memoriam Jo van Nunen (pp. 179-186). Breda: Dinalog

Y. Gong & M.B.M. de Koster (2009). Approximate optimal order batch sizes in a parallel-aisle warehouse. In L. Bertazzi, M.G. Speranza & J.A.E.E. van Nunen (Eds.), Innovations in Distribution Logistics (Lecture Notes in Economics and Mathematical Systems) (pp. 175-194). Berlin: Springer

M.B.M. de Koster & W. Delfmann (2008). Preface. In M.B.M. de Koster & W. Delfmann (Eds.), Recent developments in supply chain management (pp. 7-8). Helsinki: HSP Print

M.B.M. de Koster (2008). Warehouse assessment in a single tour. In Maher Lahmar (Ed.), Facility Logistics. Approaches and Solutions to Next Generation Challenges (pp. 39-60). Boca Raton: Auerbach

H.J. Quak & M.B.M. de Koster (2007). Retailer's Sensitivity to Time-Window Policies. In De Koster, M.B.M & Delfmann, W. (Eds.), Managing Supply Chains - Challenges and Opportunities (pp. 227-245). Copenhagen: Copenhagen Business School Press

M.B.M. de Koster & M. Yu (2006). Makespan minimization at Aalsmeer flower auction. In R. Meller, M.K. Ogle, B.A. Peters, G.D. Taylor & J. Usher (Eds.), Progress in material handling research: 2006 (pp. 83-102). Charlotte: The Material Handling Institute

Y. Yu & M.B.M. de Koster (2006). Optimal storage rack design for a 3-dimensional compact AS/RS with full-turnover based storage. In R. Meller, M.K. Ogle, B.A. Peters, G.D. Taylor & J. Usher (Eds.), Progress in material handling research: 2006 (pp. 539-558). Charlotte: The Material Handling Institue

H.J. Quak & M.B.M. de Koster (2006). Retailer's Distribution and Local Time Window Policies. In E. Taniguchi & R.G. Thompson (Eds.), Recent advances in city logistics (pp. 463-477). Amsterdam: Elsevier

M.B.M. de Koster & L.D. Tho (2005). Single-command travel time estimations and optimal rack design for a 3-dimensional compact AS/RS. In R. Meller, M.K. Ogle, B.A. Peters, G.D. Taylor & J. Usher (Eds.), Progress in Material Handling Research: 2004 (pp. 49-66). Charlotte: Material Handling Institute

T. Le Duc & M.B.M. de Koster (2005). Layout optimization for class-based storage strategy warehouses. In R. de Koster & W. Delfman (Eds.), Supply Chain Management - European Perspectives (pp. 199-222). Copenhagen: Copenhage Business School Press

M.B.M. de Koster, S.D.P. Flapper, H.R. Krikke & W.S. Vermeulen (2005). Recovering end-of-life large white goods: the Dutch initiative. In S.D.P Flapper, J.A.E.E. van Nunen & L.N. van Wassenhove (Eds.), Managing closed-loop supply chains (pp. 169-181). Berlin: Springer Verlag

H.J. Quak & M.B.M. de Koster (2005). The effects of urban areas; policies on distribution activities and the environment. In M.B.M. de Koster & W. Delfmann (Eds.), Supply chain management - European perspectives (pp. 285-306). Copenhagen: CBS Press

M.B.M. de Koster & W. Delfmann (2005). Introduction. In M.B.M. de Koster & W. Delfmann (Eds.), Supply chain management - European perspectives (pp. 1-9). Copenhagen: CBS Press

M.B.M. de Koster & J. Zuidema (2005). Commercial returns in a mail order company: the Wehkamp case. In S.D.P. Flapper, J.A.E.E. van Nunen & L.N. van Wassenhove (Eds.), Managing Closed-Loop Supply Chains (pp. 97-106). Berlin: Springer Verlag

M.P. de Brito Pereira Maduro & M.B.M. de Koster (2004). Product returns: handling and warehousing issues. In R. Dekker, M. Fleischmann, K Inderfurth & L.N. van Wassenhove (Eds.), Reverse logistics: Quantitative models for Closed-Loop Supply Chains (pp. 135-153). Berlin: Springer

T. Le Anh & M.B.M. de Koster (2004). Vehicle online dispatching rules in practice. In B. Fleischmann & A. Klose (Eds.), Distribution logistics: Advance solutions to practical problems (pp. 159-183). Berlin: Springer Verlag

T. Le Duc & M.B.M. de Koster (2004). Travel distance estimation in a single-block ABC storage strategy warehouses. In B. Fleischmann & A. Klose (Eds.), Distribution Logistics: Advanced solutions to Practical Problems (pp. 185-202). Berlin: Springer Verlag

T. Le Duc & M.B.M. de Koster (2003). An approximation for determining the optimal order batch size for order pickers in single-aisle warehouses. In M.K..Ogle B.A. Peters R. Meller & J. Usher (Eds.), Progress in Material Handling Research 2002 (pp. 267-286). Charlotte: Material Handling Institute

M.B.M. de Koster & J.R. van der Meer (2002). On-line versus off-line control with multi-load vehicles. In A. Klose (Ed.), Quantitative approaches to distribution logistics and supply chain management (pp. 331-355). Berlin: Springer

M.B.M. de Koster (2002). The logistics behind the enter click. In A. Klose (Ed.), Quantitative approaches to distribution logistics and supply chain management (pp. 131-148). Berlin: Springer

A. Kokkinaki, R. Dekker, M.B.M. de Koster, C. Pappis & W.J.M.I. Verbeke (2002). E-business models for reverse logistics: contributions and challenges. In B. Werner (Ed.), Proceedings of the International Conference on Information Technology: Coding and Computing, April 8-10 (pp. 470-476). Las Vegas: IEEE Computer Society (ITCC)

M.B.M. de Koster & J. Zuidema (2002). Dealing with large numbers of commercial returns at a mail order company. In M. Schenk (Ed.), Logistiekplanung und Management, Proceedings 8. Magdeburger Logistik-Tagung (pp. 188-199). Magdeburg: Logisch GmbH

M.P. de Brito Pereira Maduro & M.B.M. de Koster (2002). Return handling: the mapping of decisions. In J. Crespo de Carvalho (Ed.), Proceedings of the Fourth International Meeting for Research in Logistics (pp. 102-111). Lisbon: IMRL 2002

M.B.M. de Koster (2001). De logistiek achter de 'Enter'-toets. In J.P. Duijker, M.B.M. de Koster & M.J. Ploos van Amstel (Eds.), Praktijkboek Magazijnen/Distributiecentra. Deventer: Kluwer Bedrijfswetenschappen

M.B.M. de Koster & K.J. Roodbergen (2000). Een magazijn ontwerpen op internet. In J.P. Duijker & al et (Eds.), Praktijkboek magazijnen/distributiecentra (pp. 3.3.F 01-13). Deventer: Kluwer Bedrijfswetenschappen

I.F.A. Vis, M.B.M. de Koster & M.W.P. Savelsbergh (2000). Estimation of the number of transport vehicles at a container terminal. In - R. Graves et al. (Ed.), Progress in material handling research:2000 (pp. 404-420). Charlotte, North Carolina: Material handling institute

J.R. van der Meer & M.B.M. de Koster (1999). Using multiple load vehicles for internal transport with batch arrivals of loads. In M. Grazia Speranza & P. Stahly (Eds.), Proceeding of: IWDL Conference, Berlin - Advances in distribution logistics (pp. 197-214). Berlin: Springer

M.B.M. de Koster, P. Schoonderwoerd & H. de Hek (1999). De haalbaarheid van modulaire productie in de verfindustrie. In A. van Goor (Ed.), Handboek Logistiek (pp. B1940-1-B1940-21). Alphen a.d. Rijn: Samson, Bedrijfsinfo

M.B.M. de Koster & K.J. Roodbergen (1999). Een magazijn ontwerpen op internet. In J.A.E.E. van Nunen & L. Verspui (Eds.), Simlog Simulatie en Logistiek rond de haven (pp. 117-130). Delft: Eburon

M.B.M. de Koster, K.J. Roodbergen & R. van Voorden (1999). Reduction of walking time in the distribution center of De Bijenkorf. In M.G. Speranza & P. Stähly (Eds.), New trends in distribution logistics (pp. 215-234). Berlin: Springer

J.R. van der Meer, I.F.A. Vis, M.B.M. de Koster, P.J.M. - Meermans & P. Dekkers (1999). De Containerterminal in het Famas Newcon Concept. In van - Nunen & L. - Versprui (Eds.), Simlog, simulatie en logistiek rond de haven (pp. 89-104). Delft: Eburon

M.B.M. de Koster & M.A. van de Vendel (1999). Retourbehandeling in Distributiecentra: een vergelijking van acht bedrijven. In S.O.P. Flapper (Ed.), Handboek Reverse Logistics (pp. B4010-1-B4010-52). Deventer: Kluwer

K.J. Roodbergen & M.B.M. de Koster (1998). Routing orderpickers in a warehouse with multiple cross aisles in: Progress in material handling research. In R.J. Graves & al et (Eds.), Material Handling Institute (pp. ---). -: -

M.B.M. de Koster & J.R. van der Meer (1998). Centralized versus decentralized control of internal transport, a case study. In B. Fleischmann, J.A.E.E. van Nunen, M. Grazia Speranza & P. Stähly (Eds.), Advances in Distribution Logistics (Lecture Notes in Economics and Mathematical Systems, 460) (pp. 403-420). Berlin: Springer

M.B.M. de Koster, E. van der Poort & K.J. Roodbergen (1998). When to apply optimal or heuristic routing of orderpickers. In B. Fleischmann, J.A.E.E. van Nunen, M. Grazia Speranza & P. Stähly (Eds.), Advances in Distribution Logistics (Lecture Notes in Economical and Mathematical Systems, 460) (pp. 375-401). Berlin: Springer

M.B.M. de Koster & J.R. van der Meer (1998). A classification of control systems for internal transport, a case study. In J. Teghem et al. (Ed.), Conference proceedings EURO XVI conference (pp. 115-116). Brussels: Belgian Operations research Society

M.B.M. de Koster & J.R. van der Meer (1998). A classification of control systems for internal transport. In S. Graves et al (Ed.), Progress in Material Handling Research: 1998 (pp. 633-650). Michigan: Ann Arbor

M.B.M. de Koster & R. Wijnen (1998). How to obtain maximum capacity on high-capacity sorters (Published on CD-ROM). In R.J. Graves et al. (Ed.), Progress in Material Handling Research: 1998 (pp. 143-158). Charlotte: Material Handling Institute

K.J. Roodbergen, M.B.M. de Koster & E. van der Poort (1997). Increasing orderpicking efficiency in warehouses. In A.L. Kruse & R.H.J. Rodenburg (Eds.), Proceedings of Vervoerslogistieke Werkdagen (pp. 369-381). plaats: uitgever

J.R. van der Meer & M.B.M. de Koster (1997). Internal Transport in Warehouses. In ? Kruse, A.L. & R.H.J. Rodenburg (Eds.), Proceedings Vervoerslogistieke Werkdagen (pp. 383-398). Vaals: uitgever?

M.B.M. de Koster (1997). The design of a high capacity pick-and-pass orderpicking system. In R.J Graves & et al (Eds.), Progress in Material Handling Research 1996 (pp. 253-270). Ann Arbor: Material Handling Institute
Professional Publications (72)
M.B.M. de Koster (2014). Magazijnwiskunde. In B. Mols & I. Smeets (Eds.), Succesformules (pp. 23-25). Amsterdam: Platform Wiskunde Nederland

M.B.M. de Koster (2013). Behavioral-based safety maakt magazijn veiliger. Logistiek, 8 (September), 31-31.

M.B.M. de Koster, D.A. Stam & B.M. Balk (2011). Accidents will happen: Do hazard-reducing systems help? Logistics and Transport, 1 (12), 63-66.

M.B.M. de Koster (2011). Een klein hoekje. Main Group Chemistry, 50 (4), 23-23.

M.B.M. de Koster (2009). Het belang van juiste data. Logistiek, 4 (1), 5-5.

M.B.M. de Koster (2009). Just-in-time of Just-tt-late? Logistiek, 4 (8), 6-6.

M.B.M. de Koster (2008). Magazijnbenchmarking leerzaam. Logistiek, 2008 (maart), 5-5.

M.B.M. de Koster (2008). China jaagt óók op het vlak van R&D op goud. Logistiek, 3 (5), 5-5.

M.B.M. de Koster (2007). Eco-efficient ondernemen. Logistiek, 2 (7), 5-6.

M.B.M. de Koster (2007). Duurzame logistiek. Logistiek, 2 (18), 5-6.

M.B.M. de Koster (2006). Logistieke innovatie. Logistiek, 1 (18), 5.

M.B.M. de Koster (2006). Venstertijden. Logistiek, 1 (8), 8.

M. van den Boogaart, H. Fleuren, M.B.M. de Koster & S. Vos (2004). Invoering factory gate pricing vergt veel inspanning. Tijdschrift voor Inkoop en Logistiek, 20 (6), 34-39.

M.B.M. de Koster & M. van der Linde (2004). Beslissingsondersteunende informatie voor magazijnen op internet. In F.B.E. van Blommestein & P.A.Th. Denneman (Eds.), Handboek Logistiek & Informatie Technologie (Warehousemanagement, 9003) (pp. 67-77). Deventer: Ten Hagen & Stam

M. van den Boogaart, H. Fleuren, M.B.M. de Koster & S. Vos (2004). Gevolgen en haalbaarheid van factory gate pricing in Nederland. Tijdschrift voor Inkoop en Logistiek, 20 (5), 22-25.

M.B.M. de Koster, S. Vos, H. Fleuren & M. van den Boogaart (2004). De gevolgen en haalbaarheid van factory gate pricing in Nederland. In M.BM. de Koster & M.J. Ploos van Amstel (Eds.), Praktijkboek Magazijnen Distributiecentra (pp. 1.6.I.01-1.6.I.25). Den Haag: Ten Hagen & Stam

L.D. Tho & M.B.M. de Koster (2004). Cycle time estimation and optimal rack design for a 3-dimensional compact AS/RS. In Progress in Material Handling Research: 2004. Charlotte, North Carolina: Material Handling Institute

M.B.M. de Koster (2003). Inleiding bij de cases.

R.M. van der Linde & M.B.M. de Koster (2003). Beslissingsondersteunende informatie voor magazijnen op internet. In M.B.M. de Koster & M.J. Ploos van Amstel (Eds.), Praktijkboek Magazijnen & Distributiecentra (pp. 3.3.I.1-3.3.I.18). Den Haag: Ten Hagen & Stam

J. van de Nes & M.B.M. de Koster (2003). Knelpunten en trends in de interne logistiek anno 2003. PT Industrieel Management, oktober, 43-45.

M.B.M. de Koster & R.M. van der Linde (2003). Beslissingsondersteunende informatie voor magazijnen op internet. Tijdschrift voor Inkoop en Logistiek, 19 (10), 16-21.

M.B.M. de Koster (2003). Bukt u wel genoeg? Tijdschrift voor Inkoop en Logistiek, 19 (6), 35-35.

M.B.M. de Koster & J. Zuidema (2002). Omgaan met grote aantallen retouren bij Wehkamp. In M.B.M. de Koster & M.J. Ploos van Amstel (Eds.), Praktijkboek Magazijnen & Distributiecentra (pp. 1.7.G.1-1.7.G.10). Den Haag: Ten Hagen & Stam

M. Shinohara & M.B.M. de Koster (2002). Vergelijking van Japanse en westerse logistiek. In M.B.M. de Koster & M.J. Ploos van Amstel (Eds.), Praktijkboek Magazijnen & Distributiecentra (pp. 1.10.G.1-1.10.G.18). Den Haag: Ten Hagen & Stam

F.H. Damhuis & M.B.M. de Koster (2002). Doorzetverhoging met bucket brigades. Tijdschrift voor Inkoop en Logistiek, 18 (5), 16-20.

F.H. Damhuis & M.B.M. de Koster (2002). Bucket brigades. In M.B.M. de Koster & M.J. Ploos van Amstel (Eds.), Praktijkboek Magazijnen & Distributiecentra (pp. 4.2.G.1-4.2.G.20). Den Haag: Ten Hagen & Stam

M.B.M. de Koster (2001). Kan wat kan in Japan ook hier? Nieuwsbrief Magazijnen/Distributiecentra, 1, 3-3.

M.B.M. de Koster (2001). Laat het niet over aan de chauffeur. LogistiekKrant, 14 (7), 15-15.

M.B.M. de Koster & A.J. Neuteboom (2000). De logische logistiek van supermarktketens. Doetinchem: Elsevier Bedrijfsinformatie

M.B.M. de Koster (2000). Wereldwijd Winnaar Worden met E-logistics. Business Logistics, 32-37.

M.B.M. de Koster (2000). Levensmiddelenverkoop op internet. Nieuwsbrief Magazijnen/Distributiecentra, 2, 3-3.

M.B.M. de Koster, H.R. Krikke, W.S. Vermeulen & S.D.P. Flapper (2000). Reverse logistics in de grootwitgoedsector. In J.P. Duijker & al et (Eds.), Praktijkboek Magazijnen/Distributiecentra (pp. 1.7F.01-1.7E.18). Deventer: Kluwer Bedrijfswetenschappen

J.P. Duijker, M.B.M. de Koster & M.J. Ploos van Amstel (Ed.). (2000). Praktijkboek Magazijnen/Distributiecentra (loopt reeds vanaf 1995). Deventer: Kluwer Bedrijfswetenschappen

M.B.M. de Koster (2000). E-dc's voor levensmiddelen. LogistiekKrant, 15, 19-19.

M.B.M. de Koster (2000). Geen stap te veel: Vaste looproute kan tot zestig procent besparen. Transport en Opslag, 48-50.

M.B.M. de Koster & M.A. van de Vendel (2000). Retourstroombehandeling in distributiecentra; een vergelijking van acht bedrijven. In A. van Goor (Ed.), Checklisten Logistiek en Produktiemanagement (pp. 4.3B10-01-4.3B10-50). Deventer: Kluwer Bedrijfswetenschappen

M.B.M. de Koster, H.R. Krikke, W.S. Vermeulen & S.D.P. Flapper (2000). Reverse logistics in de grootwitgoedsector. In S.D.P. Flapper & al et (Eds.), Handboek Reverse Logistics (pp. B2110-1-B2110-29). Deventer: Kluwer Bedrijfswetenschappen

M.B.M. de Koster & F.N. van de Broek-Serle (2000). Warehousemanagement systemen: Standaard of maatwerk. In J.P. Duijker & al et (Eds.), Praktijkboek Magazijnen/Distributiecentra (pp. 3.11D.01-3.11D.13). Deventer: Kluwer Bedrijfswetenschappen

M.B.M. de Koster (1999). Ontwikkelingen in Supply Chain Management. Nieuwsbrief Magazijnen/Distributiecentra, 3, 3-3.

M.B.M. de Koster & K.J. Roodbergen (1999). Magazijnontwerp op Internet. Tijdschrift voor Inkoop en Logistiek, 15 (5), 41-44.

M.B.M. de Koster, P. Schoonderwoerd & H. de Hek (1999). De haalbaarheid van modulaire productie in de verfindustrie: een casestudie bij Akzo Nobel NV. Bedrijfskunde, 71 (3), 66-75.

M.B.M. de Koster (1999). Internet en magazijnontwerp? Nieuwsbrief Magazijnen/Distributiecentra, 1, 3-3.

J.R. van der Meer, I.F.A. Vis, M.B.M. de Koster, P.J.M. - Meermans & R. Dekker (1999). Containerterminal in het Famas Newcon Concept. In J. van Nunen & L. Versprui (Eds.), SimLog, simulatie en logistiek rond de haven (pp. 89-104). Delft: Eburon

M.B.M. de Koster (1999). Retourstroombehandeling in Distributiecentra: een vergelijking van acht bedrijven. In J.P. Duijker & - - et al (Eds.), Praktijkboek Magazijnen/Distributiecentra (pp. 1.7E.01-1.7E.30). Deventer: Kluwer

M.B.M. de Koster (1999). E-commerce en logistiek. Nieuwsbrief Magazijnen/Distributiecentra, 6, 3-3.

M.B.M. de Koster, J.P. Duijker & M.J. Ploos van Amstel (Ed.). (1999). Praktijkboek Magazijnen/Distributiecentra. Deventer: Kluwer

M.B.M. de Koster & F. van den Broek (1999). WMS nader geanalyseerd. In F. van den Broek (Ed.), Standaardsoftware for warehouse management systems (Chapter 1) (pp. 15-27). Deventer: Nevie & Nevem

M.B.M. de Koster & F. van den Broek (1999). WMS in further detail. In F. van den Broek (Ed.), Standard software for warehouse management systems (pp. 173-185). Deventer: Nevie & Nevem

M.B.M. de Koster (1999). Website Erasmus Universiteit werkt bijna verslavend. Interactief orderverzamelen in een zelf ontworpen magazijn. Logistiek Actueel, 12(13), 23-23.

M.B.M. de Koster (1998). Hoe inefficiënt is uw magazijn? Nieuwsbrief Magazijnen/Distributiecentra, 1, 3-3.

M.B.M. de Koster (1998). Sites met toegevoegde waarde. Tijdschrift voor Inkoop en Logistiek, 14 (12), 7-7.

M.B.M. de Koster (1998). Ontwikkelingen in opslag en overslag. Logistiek Actueel, 8-9.

M.B.M. de Koster (1998). Lay-out ontwerp. In J.P. Duijker et al. (Ed.), Praktijkboek Magazijnen/Distributiecentra (pp. 3.3B.01-3.3B.18). Deventer: Kluwer Bedrijfswetenschappen

M.B.M. de Koster, K.J. Roodbergen & R. van Voorden (1998). Looptijdverkorting in het distributiecentrum van De Bijenkorf. In J.P. Duijker, M.B.M. de Koster & M.J. Ploos van Amstel (Eds.), Praktijkboek Magazijnen / Distributiecentra (pp. 4.3F.01-4.3F.18). Deventer: Kluwer Bedrijfswetenschappen

M. de Graaf & M.B.M. de Koster (1998). Reverse logistics in de automobielbranche. Tijdschrift voor Inkoop en Logistiek, 14 (6), 33-39.

M.B.M. de Koster, J.P. Duijker & J. Haak (Ed.). (1998). Praktijkboek Magazijnen/Distributiecentra. Deventer: Kluwer Bedrijfswetenschappen

M.B.M. de Koster (1998). Produceren in het Westen nog steeds verre van optimaal! Nieuwsbrief Magazijnen/Distributiecentra, 3-3.

H.B. Roos, M.B.M. de Koster & M.J.M. de Vaan (Ed.). (1997). Logistieke knelpunten in het Nederlandse bedrijfsleven. Deventer: Kluwer BedrijfsInformatie

M.B.M. de Koster (1997). Misser topinstituuut logistiek. Tijdschrift voor Inkoop en Logistiek, 13 (5), 7-7.

M.B.M. de Koster (1997). Technologisch topinstituut logistiek: een gemiste kans. Nieuwsbrief Magazijnen/Distributiecentra, 2, 3-3.

M.B.M. de Koster & R. van Voorden (1997). Verkleining loopafstanden in DC De Bijenkorf. Orderverzamelen in het distributiecentrum De Bijenkorf. Tijdschrift voor Inkoop en Logistiek, 13 (9), 54-60.

M.B.M. de Koster (1997). Wordt uw logistiek ook bepaald door uw boekhouder? Nieuwsbrief Magazijnen/Distributiecentra, 5, 3-3.

H.P. Celen, R.J.W. Slegtenhorst, R.Th. van der Ham, A. Nagel, J. van den Berg, R. de Vos Burchart, J.J.M. Evers, D.G. Lindeijer, R. Dekker, P.J.M. Meersmans, M.B.M. de Koster, R. van der Meer, A.F.C. Carlebur & F.J.A.M. Nooijen (1997).

FAMAS-NewCon.

(CTT-Publicatiereeks, 33). Rotterdam: Centrum Transport Technologie

F.H.W.M. Jacobs, H.E. van Dort & M.B.M. de Koster (1997). Informatiesystemen binnen magazijnen. In J.P. Duijker, M.B.M. de Koster & M.J. Ploos van Amstel (Eds.), Praktijkboek Magazijnen / Distributiecentra, Hoofdstuk 3.11A (pp. 3.11.A-01-3.11.A-35). Deventer: Kluwer Bedrijfswetenschappen

M.B.M. de Koster & E. van der Poort (1996). Routing orderpickers in a warehouse. (Extern rapport, Research Report, no 96A15). Groningen: Research Institute SOM

M.B.M. de Koster (1996). Case : ontwerp van een eenvoudig magazijn. In J.P. Duijker, M.B.M. de Koster & M.J. Ploos van Amstel (Eds.), Praktijkboek Magazijnen / Distributiecentra (pp. 3.10A.01-3.10A.20). Deventer: Kluwer bedrijfswetenschappen

J.P. Duijker, M.B.M. de Koster & J. Haak (Ed.). (1995). Praktijkboek Magazijnen / Distributiecentra. Deventer: Kluwer Bedrijfswetenschappen

M.B.M. de Koster (1995). Intern transportmaterieel. In J.P. Duijker, M.B.M. de Koster & M.J. Ploos van Amstel (Eds.), Praktijkboek Magazijnen / Distributiecentra (pp. 3.7-01-3.7-03). Deventer: Kluwer Bedrijfswetenschappen

M.B.M. de Koster (1995). Fasering en opzet van een magazijnproject. In J.P. Duijker, M.B.M. de Koster & M.J. Ploos van Amstel (Eds.), Praktijkboek Magazijnen / Distributiecentra (pp. 3.1-01-3.1-14). Deventer: Kluwer Bedrijfswetenschappen

M.B.M. de Koster (1995). Rijdend intern transportmaterieel. In J.P. Duijker, M.B.M. de Koster & M.J. Ploos van Amstel (Eds.), Praktijkboek Magazijnen / Distributiecentra (pp. 3.7A-01-3.7a-25). Deventer: Kluwer Bedrijfswetenschappen
Recognitions (27)
Editorial positions (15)
International Journal of Operations and Production Management

Special Issue Editor

International Journal of Production Research

Co-Editor Special Issue

International Journal of Production Research

Editorial Board

Journal of Operations Management

Editorial Advisor

Operations Research

Associate Editor

Transportation Science

Co-Editor Special Issue

Transportation Science

Associate Editor

Tijdschrift voor Inkoop en Logistiek

Associate Editor

IISE Transactions

Guest Co-Editor

Supply Chain Forum

Editorial Reviewer

Journal of Purchasing and Supply Management

Member Editorial Review Board

Logistics Research

Associate Editor

Operations and Supply Chain Management

Editorial Board

Logistics and Transport

Member Editorial Review Board

Flexible Services and Manufacturing Journal

Co-Editor Special Edition
Side positions (12)
Stichting Logistica

Chairman

BVL

Member Scientific Advisory Board

ELA (European Logistics Association)

Member R&D Board

CL Consulting

External Advisory Board

University of Padua

Member Scientific Committee, Graduate School in Mechatronics and Product Innovation Engineering

VeLA

Honorary member

Ahold

Member Advisory Board Warehouse Mechanisation

Guest Professor

University of Science and Technology of China

AIRL (Assocation Internationale de Recherche en Logistique)

Member board of directors

Aalto University School of Business

Scientific Advisor

Kuhne Logistics University

Faculty Board member

University of Hasselt

Francqui chaired professor
Course (1)
Past
Facility Logistics Management (2017/2018)
---
Address
Visiting address
Office: Mandeville Building T09-30
Burgemeester Oudlaan 50
3062 PA Rotterdam
Postal address
Postbus 1738
3000 DR Rotterdam
Netherlands