Y. (Yadi) Yang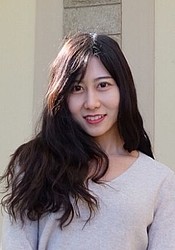 Erasmus School of Economics (ESE)
Erasmus University Rotterdam
PhD Track PhD project in the marketing department at the Erasmus School of Economics
The marketing group at the Erasmus School of Economics is a leading marketing research group in Europe and is looking for PhD students. Strong candidates will be highly motivated, have a keen interest to do cutting-edge research in marketing and are well trained in quantitative techniques.
This PhD project will be embedded in the Erasmus Center for Marketing and Innovation (www.ecmi.nl), which is the research center of the department. The topic of the PhD project will be aligned with one or more of ECMI's main research areas in close cooperation with the candidate.
Members of ECMI are involved in a wide range of research projects including, among many others: launch of innovations (pharmaceuticals, video games), innovative category formation, financial services innovations, large scale recommendation systems, consumer information search, conjoint analysis, cross-country survey research and innovation metrics. This gives candidates a wide range of possible topics to work on within ECMI.
You will find short statements of interest of the researchers in ECMI responsible for PhD supervision, but cooperation is expected to extend beyond this group.
Martijn de Jong is Professor of Marketing Research. He was a visiting scholar at Columbia University and NYU in 2008. In his research, he focuses on lead user innovation, customer empowerment, customer preference measurement, cross-cultural differences and research methodology.
Benedict Dellaert's focus in research and education is on consumer decision-making and consumer-firm interaction. In his research he applies a mix of lab and field experiments to study consumer decisions and develop new behavioural models. He often conducts research in the context of online environments, for example in financial services, healthcare or travel. He is particularly interested in how new information technologies can empower consumers to make better decisions in complex tasks involving many alternatives and risky outcomes.
Bas Donkers research interests lie at the intersection of econometrics and marketing, focusing on a model based approach towards understanding customer behaviour. Sample research projects are on the role of complexity in decision making, the impact of product recommendations on choice, and behavioural influences in products search and quality learning. Another line of research is on the development of model-based recommendation systems for large scale applications.
The main research interests of Stefan Stremersch at present are innovation, marketing spending and pharmaceutical marketing. In "innovation", he examines topics such as optimal organization of innovation processes through global survey research, crowdsourcing of innovation ideas, financial assessment of innovation proposals (intersection marketing and accounting), the development of new optimization engines, and the launch of new and sequeled video games. In "marketing spending", he examines topics such as impact of new media through prospective meta-analysis, methods how to cut spending on marketing, optimal controlling of marketing spending, and impact of advertising and F1 spending on automotive sales. In "pharmaceutical marketing", he examines drug companies' life cycle strategies, international new drug launch strategies, withdrawal strategies for drugs, drug pioneering effects and the international substitution of branded in generic drugs.
Keywords

Marketing, innovation, behavioural decision theory, quantitative methods, econometrics

Time frame

2019 -
Event (1)
Research Seminar
As: Speaker
---
Address
Visiting address
Burgemeester Oudlaan 50
3062 PA Rotterdam
Postal address
Postbus 1738
3000 DR Rotterdam
Netherlands