Inaugural Address: Understanding Immoral Conduct in Business Settings
---
On Friday, the 19th of December 2014, Marius van Dijke, Professor of Behavioural Ethics presented his inaugural address entitled 'Understanding Immoral Conduct in Business Settings'.
About the Inaugural Address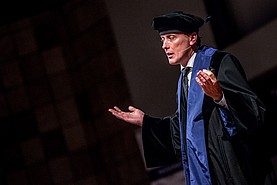 In the past decades, the world has observed a large variety of business scandals, such as those at ENRON, WorldCom, AHOLD, Lehman Brothers, and News of the World. These scandals caused economic damage and undermined the trust that governments, shareholders, and citizens have in the corporate and financial world. In response, the scientific study of moral and immoral conduct of organizational managers and employees - referred to as "behavioral ethics" - has rapidly grown into an accepted field of scientific enquiry. In this inaugural address, I distinguish behavioral ethics from traditional philosophical views of business ethics, and present a brief overview of the history and the current status of the field. I illustrate how progress can be made in the field of behavioral ethics using examples from my own research in the areas of organizational justice, ethical leadership, and power / hierarchy. I then present a research program that addresses some critical limitations of the field. I close by addressing how insights from behavioral ethics research can be made more practically relevant by integrating them in the curricula of business schools and by applying them to design interventions aimed at improving the moral conduct of organizational managers and employees.
About Marius van Dijke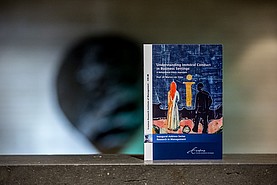 Marius van Dijke is professor of behavioral ethics at Rotterdam School of Management (RSM), Erasmus University and Scientific Director of the Erasmus Centre of Behavioral Ethics (ECBE). He is also professor of behavioral ethics (adjunct) at Nottingham Business School, Nottingham Trent University (NTU).
His research is concerned with behavioral ethics and leadership of high integrity. Examples of issues he examines in his research include when power stimulates moral and immoral behavior, why people so deeply value social justice, and what the role is of intuitive and controlled processes in moral judgment and behavior. These issues have important implications both for theory and practice, supplying tools that stimulate employees and managers to function both productively and ethically.
He has published widely on these topics in Management and Psychology journals, for instance in Organizational Behavior and Human Decision Processes, Journal of Management, Journal of Applied Psychology, Leadership Quarterly, and Journal of Experimental Social Psychology.
Photos: Chris Gorzeman / Capital Images