Entrepreneurs Less Willing to Vaccinate and Other Behavioural Insights on COVID-19
---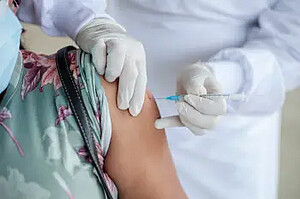 Entrepreneurs have lower vaccination willingness and female students were less likely to have entrepreneurial aspirations during the corona pandemic, according to the PhD research of Annelot Wismans of Erasmus School of Economics. Conducting surveys among students also yielded interesting behavioural insights on compliance with COVID-19 regulations. Men reported lower compliance and impulsivity also appears to play a role.
During the pandemic, many entrepreneurs were hit hard and in some sectors missed out on income. Yet doctoral research by Annelot Wismans shows that entrepreneurs are less willing to be vaccinated than employees. The expectation was precisely the other way around. "Vaccines were portrayed as a promising route out of the pandemic. You would therefore expect entrepreneurs to be more willing to get vaccinated because they were hit harder by the lockdowns," she explains. "So surprisingly, the opposite turned out to be true, even when you take into account different demographics, vaccination attitudes and individual situation in the datasets."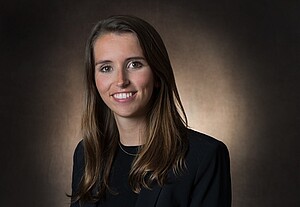 Initially, the PhD student planned to investigate something completely different. Namely: what makes someone choose to go into business? Then came the pandemic in March 2020. "People dealt with that very differently and that fascinated me. Why does one person still meet up with 20 friends and another doesn't want to leave his house? I wanted to investigate this and my supervisors were also enthusiastic about this. At first I thought it would be limited to one study, but it became much bigger. The pandemic lasted much longer than I expected."
Women more reluctant to go into business
Eventually, behavioural insights from the COVID-19 pandemic became the main topic. For this research, she set up an international collaboration to collect data from students in 10 different (including eight European) countries. The link with entrepreneurship remained. Thus, the PhD student also investigated what the pandemic does to students' intention to go into entrepreneurship. This seemed to remain the same on average, but remarkably, men actually indicated more often that they had plans to go into business, and among women this intention actually decreased. Wismans: "There is already a gender gap in entrepreneurship, with women being likely to start a business. The pandemic may increase this gap. This may have to do with risk perception. Women are more risk-averse and may see more obstacles through corona. But more objective data is needed to draw firm conclusions about this."
The data (consisting of input from 7,400 students) yielded many other interesting findings, for instance on student compliance with corona measures. For instance, students who are more impulsive were found to be less compliant with the corona measures. Men were also found to show lower compliance on average, especially when it came to hygiene (e.g. washing hands). Furthermore, it was notable that there was only a weak correlation between adherence to hygiene measures (washing hands) and adherence to social distancing (e.g. 1.5 metres). "Compliance was seen in previous research as one type of behaviour and lumped together. However, people that are more compliant with social distancing are not necessarily also more compliant wish hygiene regulations." the PhD student argues.
Face mask policy suboptimal in two ways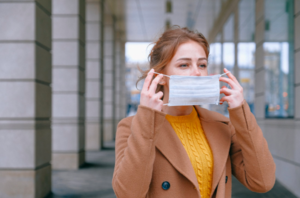 The study also showed that the more stringent the face mask policy, the more inclined people are to wear face masks. Whereby trust in the government and clarity of communication reinforced compliance with applicable rules.
The data was collected during the first lockdowns in 2020 when there were big differences between countries and when the Dutch government long contradicted the usefulness of face masks. "In that respect, the Netherlands' policy was suboptimal in two ways. There was no face mask policy in the first place and because there was a lot of trust in the government at the time, people didn't start wearing one. Then when the policy changes, it comes at the expense of trust and clarity of communication. In that way, face mask regulations then have much less effect."
For Wismans, the study endorses the importance of increasing the use of insights from social and behavioural science during a pandemic. In her view, for instance, there is still too little awareness that compliance and the success of vaccination campaigns are largely determined by human behaviour. "The use of insights from behavioural science is receiving more and more attention, but there is much more potential there. I hope the lessons from this pandemic will lead to an increase in the use of behavioural insights. Not only during a possible new pandemic, but also for other large-scale societal problems that require for collective behavioural change, such as climate change, for example."