Prof. dr. A. (Aurélien) Baillon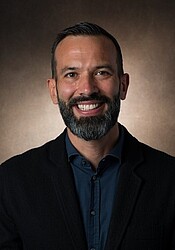 Erasmus School of Economics (ESE)
Erasmus University Rotterdam
Aurelien Baillon is Professor of Economics of Uncertainty, in the Behavioral Economics group. His work focuses on individual decision making under risk and ambiguity. Through both empirical and theoretical studies, his research addresses issues in subjective probability elicitation, models of attitude towards risk and ambiguity, and aggregation of expert opinions (Personal website).
Publications
Inaugural speech (1)
Popular (1)

Baillon, A. (2015). Subjective Truths. Erasmus Research Institute of Management (ERIM). Inaugural serie
Paper (1)
Academic (1)

Baillon, A., Bleichrodt, H., Liu, N., & Wakker, P. (2013). Group decision rules and group rationality under risk.
PhD Tracks (3)

Role: Member Doctoral Committee
PhD Candidate: Zhihua Li
Time frame: 2010 - 2014
Role: Promotor
PhD Candidate: Ning Liu
Time frame: 2011 - 2017

Role: Member Doctoral Committee
PhD Candidate: Nick Benschop
Time frame: 2012 - 2016
Event (1)
Inaugural Address
As: Speaker
Award (1)
---
Address
Visiting address
Office: N1-11
Burgemeester Oudlaan 50
3062 PA Rotterdam
Postal address
Postbus 1738
3000 DR Rotterdam
Netherlands