Dr. P.Y.E. (Edith) Leung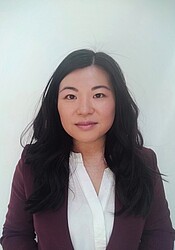 Erasmus School of Economics (ESE)
Erasmus University Rotterdam
Member ERIM
Field:
Finance & Accounting
Affiliated since 2013
Edith Leung is an associate professor in accounting at the Erasmus School of Economics. She joined ESE after finishing her PhD at Tilburg University (2013) and visiting Chicago Booth for nine months as a PhD student. Her research focuses on disclosures, regulation and inter-firm relationships. Her work has been published in the Journal of Accounting Research, The Accounting Review and Journal of Business, Finance and Accounting. In 2016, she was awarded an NWO Veni grant of 250,000 euros for her project on non-GAAP disclosures ("Disclosures of Alternative Performance Metrics: Misleading or Informative?").
PhD Tracks (2)

Role: Daily Supervisor
PhD Candidate: Jeroen Koenraadt
Time frame: 2017 - 2022

Role: Co-promotor
PhD Candidate: Mengfan Liu
Time frame: 2018 -
---
Address
Visiting address
Office: Tinbergen Building H14-18
Burgemeester Oudlaan 50
3062 PA Rotterdam
Postal address
Postbus 1738
3000 DR Rotterdam
Netherlands