Prof. dr. J.P.M. (Jeroen) Suijs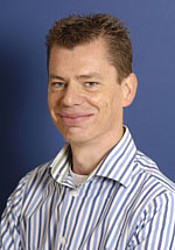 Erasmus School of Economics (ESE)
Erasmus University Rotterdam
Fellow ERIM
Field:
Finance & Accounting
Affiliated since 2006
PhD Vacancy (1)
This PhD project focuses on the role of financial reporting and disclosure in capital markets and corporate valuation. Financial reporting is essential in today's capital markets and helps resolve important information and incentive problems. Markets-based accounting research aims at understanding the role of financial information production and disclosure in markets, its use by key stakeholders such as investors, creditors, and analysts, and determining firms' fundamental valuations.
Recent developments in the field of financial reporting include (i) increased disclosure of alternative, "non-GAAP", information that does not conform to accounting standards; (ii) integrating financial and non-financial reporting information (e.g., corporate social responsibility, corporate governance) into a single report; (iii) growing complexity of financial reporting information (iv) increased regulation and oversight (e.g. external audit of financial report, compliance). This project will focus on one (or more) of these recent developments.
During the course of the four-year PhD project, the PhD student will receive extensive training in accounting, finance, and econometrics during the first year (tailored to the student's prior training). At the end of the first year, the PhD student is expected to have completed a research proposal containing a broad outline of the projects to be conducted during the remaining three years. During these years, the PhD student is expected to complete three empirical and/or analytical studies which are sufficiently developed for submission to top-tier journals in the field. Afterwards, the aim is that the PhD student is sufficiently trained and his/her projects are sufficiently well developed such that he/she will have good prospects on the international (academic) job market.
Read more
Events (3)
Research Workshop
As: Coordinator
Research Workshop
As: Coordinator
Research Seminar
As: Speaker
---
Address
Visiting address
Burgemeester Oudlaan 50
3062 PA Rotterdam
Postal address
Postbus 1738
3000 DR Rotterdam
Netherlands