S. (Sebastian) Stirnkorb MSc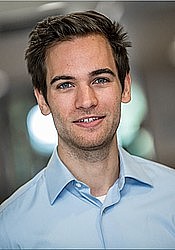 Rotterdam School of Management (RSM)
Erasmus University Rotterdam
ERIM PhD Candidate
Field:
Finance & Accounting
Affiliated since 2016
PhD Track Investors' Bias in Decision Making– An Experimental Analysis of the Role of Financial Disclosure
This thesis proposal develops and motivates the three research projects that I plan to run during my time as a PhD candidate at the Rotterdam School of Management. By employing experimental research techniques, the thesis wants to shed light on how investors make financial decisions based on financial accounting disclosure. Experimental techniques allow to analyze variables that cannot be measured in archival research and ensure causality by controlling for disturbances.
Project 1 analyzes whether shareholders and non-shareholders have different perceptions of the credibility of Managers' adverse guidance corrections. The second project aims to shed light on the behavioral implications of conference calls and answers the question whether groupthink in this setting can explain associated phenomena, such as lower forecast dispersion among analysts. Project 3 is to my knowledge the first paper to compare the implications of two theoretically equivalent valuation analyses - discounted cash flow and residual income valuation - in an experimental setting.
Keywords

Voluntary Disclosure, Experimental Financial Accounting, Behavioral Economics, Management Earnings Forecasts, Conference Calls, Company Valuation, Groupthink, Social Identity Theory, Investor Behavior.

Time frame

2016 -
---
Address
Visiting address
Office: Mandeville Building T08-01
Burgemeester Oudlaan 50
3062 PA Rotterdam
Postal address
Postbus 1738
3000 DR Rotterdam
Netherlands