INSCOPE 2012 Annual Conference
---
---
Abstract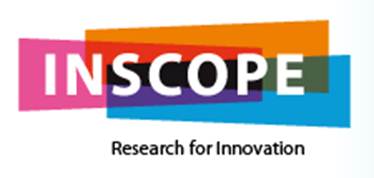 INSCOPE 2012 Annual Conference
'New Journeys of Research into Innovation'
23rd November, 2012
Rotterdam School of Management,
Erasmus University, Rotterdam
CALL FOR PAPERS
Dear INSCOPE members & friends,
We are kindly inviting you to submit a paper for this year's annual INSPOPE conference dedicated to the special theme of "New Journeys of Research into Innovation". The conference is scheduled for 23rd November 2012, with the deadline for paper submission set for Tuesday, 23rd October, 2012 (12:00 CEST). INSCOPE, by pooling leading academics and applied researchers from relevant fields has established itself as the top institute in terms of social innovation in the Netherlands. In addition, it's affiliation with governmental institutions and close ties to various sectors of the real-life business world, allow INSCOPE to further the fundamental understanding of social innovation, and its influence on technical innovation, productivity and competitiveness of single firms and within their networks. In order to discuss this year's advancements, exchange ideas and to foster our bond, we would like to invite you to participate in this year's annual conference on Social Innovation. The Rotterdam School of Management, Erasmus University, one of the founding members, will be hosting this year's conference (on campus).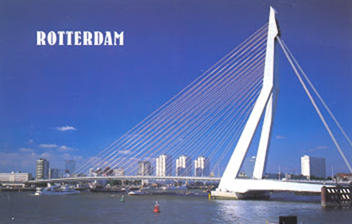 To add further value to this special occasion and to fully imbue you with ambition Prof. Gerry George, Professor and Deputy Head of Innovation and Entrepreneurship at the Imperial College in London, will lend and share his expertise with his keynote speech. Additionally, with the specific focus on monitoring of social innovation, INSCOPE at RSM is much concerned with the Dutch business landscape and the connection and contributions of various stakeholders to social innovation within domestic firms. This in combination with the recent advancement of the Netherlands to join the group of the top five of world's most competitive economies this year's panel discussion will concern the issue of: 'How to further boost innovation in the Netherlands', featuring: Prof. Dr. Rene Belderbos, KU Leuven and Prof. Dr. Erik Stam, Utrecht University, amongst others.
Special guests:
| | | | |
| --- | --- | --- | --- |
| Keynote speaker | Panel discussant | Panel discussant | Panel discussant |
| Prof. Gerry George | Prof. Dr Rene Belderbos | Prof. Dr Erik Stam | Prof. Dr Jan van den Ende |
| Imperial College London | KU Leuven | Utrecht University | Erasmus University |
Apart from that, you will be given the opportunity to present your work/research in one of the following 6 sessions:
1. Flexible organizational forms:
How do various flexible organizational forms and restructuring enable social innovation? And how do flexible organizational forms enhance competitiveness and productivity? The focus is especially on how organizations can increase the velocity of internal change, optimize self-organization and synchronize advanced levels of efficiency and productivity with investment in creation of new opportunities.
Theme coordinator: Prof.dr. Justin Jansen
http://www.erim.eur.nl/ERIM/People/Person_Details?p_aff_id=1292. Dynamic management capabilities:
What kind of managerial capabilities should an organization develop to increase competitiveness and productivity and how should they do it? The focus is especially on profound domain expertise, broad management experience regarding various managerial roles and leadership styles, knowledge absorption capacity, entrepreneurial attitude and the ability for higher order learning.
Theme coordinator: Prof.dr. Frans Van den Bosch
http://www.erim.eur.nl/ERIM/People/Person_Details?p_aff_id=573. Development of human capital:
How can human and social capital grow within education and the firm? How can knowledge and skills of individual employees be maintained and developed? The focus is on the development of human capital in schools and the connection between initial education and the skill demands in the labor market and the best way to address any skill gaps through formal and informal modes of lifelong learning.
Theme coordinator: Prof.dr. Andries de Grip
http://www.roa.unimaas.nl/cv/degrip/degrip.htm4. Learning alliances and open innovation:
How should managers balance strong and weak ties in globalization networks? How should entrepreneurs collaborate in alliances and cope with dynamically changing virtual organizations?
Theme coordinator: Prof.dr. Aard Groen
http://www.utwente.nl/mb/ba/staff/groen/5. Management of Institutional Stakeholders:
Which actors at a regional, national, European and international level affect the determinants of social innovation? How can mutual relationships affect and reinforce social innovation? What are best practices of stakeholder management?
Theme coordinator: Dr. Fietje Vaas
http://www.tno.nl/content.cfm?context=thema&content=prop_samenwerking&laag1=891&laag2=904&laag3=74&item_id=234&Taal=16. Monitoring of social innovation:
What are the current strengths and weaknesses of Dutch organizations regarding social innovation? How can organizations involve producer, user and community involvement? What are the social-cultural aspects of adoption of innovation and methods to forecast and improve adoption? What methods release the creative and innovative powers of staff?
Theme coordinator: Prof.dr. Henk Volberda
Questions regarding themes should be directed towards the specific theme coordinator. For questions regarding the organization and set-up of the annual conference as well as paper submission, please contact Tatjana Schneidmüller (schneidmuller@rsm.nl). Please submit your papers via email, mentioning 'Annual INSCOPE Conference' in the subject line and the appropriate theme/theme number (one of the six listed above). The deadline for submission of papers is October 23, 2012 (12pm CEST).
Preliminary Conference Program:
| | |
| --- | --- |
| Time | Activity |
| 10.00-10.30 | Registration & coffee |
| 10.30-12.00 | Plenary I |
| 12.00-13.00 | Lunch break |
| 13.00-15.00 | Interactive sessions |
| 15.00-15.30 | Coffee break |
| 15.30-16.30 | Plenary II (in Dutch) |
| 16.30- | Drinks |
We would like to thanks you for your interest and your contributions in bringing together a successful conference!
Sincerely yours,
Henk Volberda