Online PhD Defence Jia Gai
---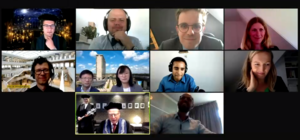 In her dissertation 'Contextualized Consumers: Theories and Evidence on Consumer Ethics, Product Recommendations, and Self-Control', Phyliss Jia Gai claims that the new age gives rise to novel challenges regarding how to promote consumer welfare. Solving these questions will not only benefit consumers as a collective, but the companies serving them. Phyliss Jia Gai will defend her dissertation on Thursday, 25 June 2020 at 13:30h. His supervisors are Prof.dr. S. Puntoni (RSM) and Prof.dr. S.T.L.R. Sweldens (RSM).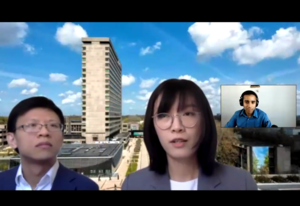 Phyliss Jia Gai was born in Liaoning, China on September 18, 1991. Before moving to the Netherlands, she received her bachelor degree in Psychology with first class honor from the Chinese University of Hong Kong and her master degree in social sciences from the University of Chicago. Phyliss joined RSM to pursue her PhD in marketing in 2015. She studies consumer behavior and her work has been presented at a number of conferences and research seminars in different countries. The article version of the chapter "Making recommendations more effective with framings" has been published on Journal of Marketing and the chapter "Language and dishonesty" under revision at Journal of Consumer Research. In Spring 2019, Phyliss visited Columbia Business school for research collaboration. Apart from research, she has supervised over 50 Bachelor and Master students' theses at RSM. In Fall 2020, she will join the Guanghua School of Management at Peking University in China as an assistant professor in marketing. She will continue her research in digital consumption, self-control, and ethics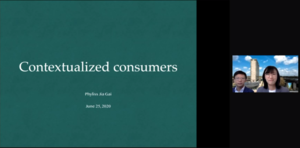 This dissertation addresses the implications of growing globalization, digitalization, and health concern for the collective welfare of consumers. It presents the theoretical and empirical analyses of 1) how foreign versus native language contexts shape opportunistic lying, 2) how user- versus item-based framings impact click-throughs of automated recommendations, and 3) the influence from the timing of choice and individual differences in eating habits on unhealthy eating. These essays contribute to the understanding of consumer dishonesty, provide a marketing solution to the bias of algorithmic recommendations, and diagnose an understudied self-control problem. Theoretical and practical insights are discussed within each essay and across the essays.