Kirsten Rohde Succeeds Enrico Pennings as ERIM's Associate Director
---
As of 1st April 2022, Professor Kirsten Rohde of ESE succeeded Professor Enrico Pennings of ESE as ERIM's Associate Director. As of 1st September 2022, Kirsten will also succeed Enrico as Dean of Research at ESE. In a series of interviews, Enrico shares his experience at ERIM and thoughts on ERIM 2.0 and ESE's research strategy; Professor Pursey Heugens of RSM expresses his thanks to Enrico; and Kirsten shares her sincere motivation for taking over the role and her vision for the future of ESE and ERIM.
An Interview with Enrico Pennings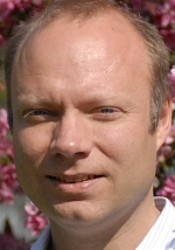 What has your experience at ERIM been like?
ERIM has been a wonderful experience as the Institute proved to be a useful vehicle to reflect on the organization of research at ESE and to coordinate policy to improve research at ESE and RSM. The ERIM team is very professional and well equipped. As first Dean of Research at ESE, I learnt a lot from the conversations with the ERIM team and especially from Pursey Heugens, who is a perfect sparring partner for discussing a wide range of similar issues that we face as Deans of Research. One of the first actions in my term as Associate Director of ERIM was the extension of the PhD contract with one year, with the last year conditional upon credible academic placement. The new contract was a useful answer to the recommendation in the previous ESE research assessment for strengthening the academic placement of our PhD students. RSM was ahead of us with this idea and, as expectations regarding PhD students are very similar at our Schools, the policy change was thoroughly discussed within ERIM. The new PhD contracts were finally introduced at both ESE and RSM in 2019. Coordinating the Schools' duties of care through ERIM has also helped me enormously to adequately respond to issues related to scientific integrity, open science, and information management. Though COVID-19 posed constraints to our ERIM team meetings and lunches, we managed well to stay together as a team and keep things going – for example, the implementation of ERIM 2.0.
What is ERIM 2.0 for you? And what does it mean for ESE's research strategy?
Some of the values which drive me as academic leader are equity and fairness. When I started my term as Dean of Research, some faculty members and PhD students at ESE had more access to research support than others. It basically depended on the nature of their research; this determined whether you got research support from ERIM or Tinbergen Institute, with ERIM providing more generous research support than Tinbergen Institute. As I am affiliated with both, I knew the differences between the two Institutes and understood the initial ideas of my predecessor at ERIM, Dennis Fok. He already made some initial plans for ERIM 2.0, which I further developed. I am very pleased that ERIM 2.0 was introduced in January of 2022. Since this year, all researchers at ESE, affiliated with either ERIM or Tinbergen Institute, can make use of the ERIM Support Programme (ESP). The second pillar of ERIM 2.0 is the Part-Time (PT) PhD programme, which was introduced at the same time. Up to this year, ESE had no particular strategy geared towards external PhD students, even though there is both demand and supply of PT PhD candidates. Now that ESE joins the ERIM PT PhD programme, ESE also has a programme that facilitates external PhD students coming from, for instance, The National Bank in the Netherlands, which has a programme that supports employees with the right skills and interests to pursue a PhD. As RSM already had experience with such a PT PhD programme and needed to embed all PhDs in a research school, the decision to embed this programme within ERIM was not only logical, but also provided ESE with a unique opportunity to join this programme.
How do you see the future of ERIM in light of Kirsten's appointment?
Having both Deans of Research on the Management Team of ERIM has been instrumental in broadening the scope of ERIM. In that light I am very pleased that Kirsten Rohde will also combine the appointment as ERIM Associate Director with the appointment as ESE Dean of Research. As I will take responsibility for the Research Evaluation at ESE for the period 2015-2021, which takes place at the end of June, I will hand over my position as ESE Dean of Research to Kirsten on September 1st. As Associate Director of ERIM, Kirsten will have a great introduction to many relevant topics before she starts as Dean of Research. Besides being a top researcher, Kirsten is a wonderful colleague with a keen eye on team science, interdisciplinary research and cooperation across faculties. She is very motivated to give a further boost to ERIM and I have no doubt she has the right skills to do so.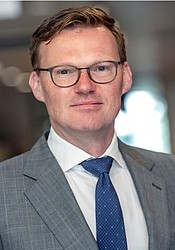 Pursey Heugens, Scientific Director at ERIM, thanks Enrico for his work
Enrico is one of the main drivers behind the further rapprochement between ESE and RSM. From the start of his tenure as ERIM Associate Director, he has kept the issue of reinventing ERIM and of making the Institute more relevant to all constituents from both schools on the agenda. The kick-off of ERIM 2.0 per January 1st 2022, which has enabled all ESE non-management scholars to also profit from ERIM and which has brought the parttime PhD program under ERIM and to ESE, is a very tangible legacy in this respect. I really look forward to working with Kirsten Rohde, but I will surely miss Enrico's wisdom, kindness, upbeat spirit, and, well, quirky love for fin-de-siècle Belgian art.
An Interview with Kirsten Rohde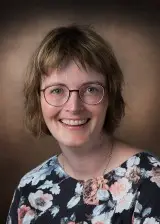 What has motivated you to become ERIM's Associate Director?
I am very excited to join the ERIM management team. In the past I have benefitted a lot from ERIM as a researcher and I am happy to be able to contribute to ERIM's services in the coming years. In my roles of Dean of Research at ESE (starting Sept 2022) and Associate Director of ERIM, I would like to contribute to maintaining a good research climate with sufficient resources and facilities to do groundbreaking research at Erasmus University Rotterdam (EUR). I believe that ERIM is very instrumental for this. The community of researchers in management science, and the doctoral programme hosted by ERIM are something to be proud of. I also believe that ERIM sets an excellent example as a research support center.
How does ERIM 2.0 fit into your vision for ESE's research strategy?
ERIM 2.0 expands its research support services to the entire research community at ESE, which I find a great development. In the past, ERIM's research support was targeted exclusively towards researchers who qualify for ERIM membership by doing research that can be broadly classified as belonging to the field of Management. With ERIM 2.0, fellows of Tinbergen Institute who work at ESE and whose research topics are less close to the field of Management can also benefit from the excellent research support offered by ERIM. In the coming years I would like to further roll out and develop ERIM 2.0.
What are the first 2 things you'd like to do as you come into the role? And what is your long-term vision for ERIM?
In my new role, I would first like to get a better understanding of various developments at ERIM and EUR-wide. This will enable me to prioritize the various challenging opportunities I see for the near future, for instance, the operationalization of the Recognition and Rewards ideas. One of the concrete things I would like to work on is further strengthening the facilities for data collection at EUR. ERIM has excellent lab facilities. These need to be kept up to date, to ensure alignment with current developments in research. We may also have to reconsider our facilities, going beyond the lab and providing facilities for data collection in the field