Business Processes, Logistics and Information Systems (LIS)
Gaining Sustainable Growth through Improved Supply Chain Management
Supply chain management and logistics have emerged as the major areas for companies to gain a sustainable competitive advantage. Recent developments show a shift toward more complex and dynamic value chains in terms of products, processes, stakeholders and optimisation criteria. This is due to a number of current business trends, such as fast and time-definite home deliveries; an expanding product variety; decreased product life cycles; increased outsourcing; a focus on sustainability and globalization of business; and the continuous advances in automation, information, and communication technology.

The aim of the ERIM research programme Business Processes, Logistics and Information Systems (LIS) is to be at the forefront of these developments in logistics and supply chain management as they interact with business operations, information systems, and innovation, and to make a major contribution both to management science and to management practice. The LIS programme has subdivided its research into three core themes:
Logistics focuses on logistics and supply chain optimisation.
Operations and Innovation Management.
Next Generation Information Systems.
The problem-oriented nature of the research naturally calls for interaction between these diverse themes. Researchers in LIS strongly focus on research in close cooperation with companies, addressing firms' relevant problems, using real data and applying results. This has resulted in, for example, the 2008 Edelman award for the research conducted by the team under Professor Leo Kroon1.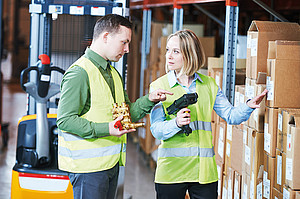 The majority of the PhD students and all post-doctorates involved are financed externally. LIS established a research portfolio compiled from a number of research centres handling a variety of topics. Several exemplary projects from these centres will be introduced here, showcasing the breadth and scope of the LIS research and the contribution the programme makes to society.

Within the theme of Information Systems, the Dutch flower auctions example offers an effective optimization of the auction process by fine-tuning various parameters, illustrating the possibilities and benefits of using smart, real-time decision support systems to aid in decision making. In the area of Operations and Innovation Management, an initiative of the Material Handling Forum assessed the role of safety measures and their implementation in warehouses, identifying key factors contributing to a safer and efficient workplace. Finally, within the theme of Logistics, the project for Fokker offers an effective approach for managing spare part inventories.
---
1 While writing this programme narrative, Prof. Leo Kroon unexpectedly passed away on 14 September 2016
---
Source: ERIM Self Assessment Report 2010 – 2015, January 2017