Finance & Accounting (F&A)
Creating a Better Financial World
While financial innovations have profoundly stimulated economic growth and globalization, the errors in the design or execution within financial markets also erode the wealth of nations and cause economic recession. The recent global financial and economic crisis calls for a better understanding of the incentives and decision making of firms, managers, and market participants as well as the functioning of these financial markets. To gain such insights is exactly the mission of ERIM's Finance and Accounting (F&A) programme.

The F&A research programme focuses on four major domains:
Asset management
Asset pricing and market microstructure
Corporate finance and corporate governance
Behavioural management accounting and financial accounting.
Many of the F&A group work is within the realm of mainstream economic analysis and empirical research, while a considerable part of the research has a behavioural orientation and includes
experiment methods. There is a stimulating environment for knowledge sharing and innovation among its multinational and multidisciplinary faculty members and PhD students.
F&A undertakes fundamental research with both scientific significance and social relevance. Our researchers also engage with policy makers at the European Central Bank (ECB), European Parliament, European Commission, the Securities and Exchange Commission, and The Dutch Authority of Financial Markets (AFM) and lend their expertise to shaping policies on banking regulation, corporate finance and governance, credit rating agencies, and accounting standards. The group holds excellence in education as a key to knowledge sharing. They offer a wide range of reputable graduate programmes as well as top-quality executive education. Many scholars also contribute to the writing of popular text books in their field of research. A prominent example is Professor Marno Verbeek's, "A Guide to Modern Econometrics," which is widely used by graduate schools.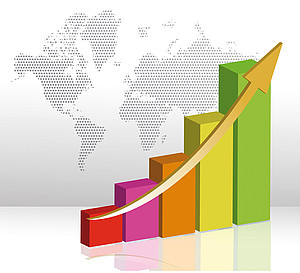 F&A's alumni serve as accountants, auditors, financial analysts, and researchers, as well as entrepreneurs, executives, and regulators all over the world. Its PhD graduates continue their research at top universities or governmental organizations such as the ECB and Federal Reserve Board in Washington D.C.

In this report, we will take the cases of two leading scholars in F&A to exemplify how the programme disseminates its academic achievements in creating visible societal impact. Professor Peter Roosenboom, an expert on entrepreneurial finance, is dedicated to helping entrepreneurs of small- and medium-sized enterprises (SMEs) to access much needed funding and realise their growth opportunities. Professor Erik Roelofsen combines his academic and industry experience in financial accounting to empirically show the importance of transparent financial disclosure and actively engage opinion leaders in the discussion and shaping the future of financial reporting.
---
Source: ERIM Self Assessment Report 2010 – 2015, January 2017