H.R. (Hendra) Wijaya MSc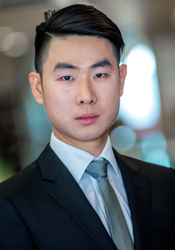 Rotterdam School of Management (RSM)
Erasmus University Rotterdam
ERIM PhD Candidate
Field:
Strategy & Entrepreneurship
Affiliated since 2010
PhD Track Multiplicity of Pentecostalism logic and its nestedness within a wider interinstitutional system: The interplay between institutional logics and work of Pentecostal churches in Indonesia
Pentecostalism is regarded as one of the world's most dynamic, most successful and fastest growing Protestant denominations in the 21st century, drawing over 583 million followers in 2010 compared to only one million in 1910. This proposal aims to 1) dismantle the institutional logics that shape Pentecostalism and understand the dynamism of those logics over time, 2) examine the interplay between actors' work and the maintenance of Pentecostalism logics, 3) analyze the nestedness of Pentecostal churches and their actors in a higher-level interinstitutional system of national religion and 4) explain Pentecostal church founding rate by taking into account the multiplicity of logics and the nestedness of Pentecostalism and Pentecostal churches. Using the theoretical lenses of institutional logics and institutional work, this case study will employ mixed methods (i.e., qualitative and quantitative), follow a concurrent triangulation strategy and specifically look at Pentecostal churches in Indonesia.
Keywords

institutional logics; institutional work; organizational founding; pentecostalism; pentecostal churches; indonesia

Time frame

2012 -
---
Address
Visiting address
Office: Mandeville Building T07-36
Burgemeester Oudlaan 50
3062 PA Rotterdam
Postal address
Postbus 1738
3000 DR Rotterdam
Netherlands