dr. M. (Mirko) Benischke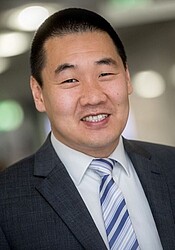 Rotterdam School of Management (RSM)
Erasmus University Rotterdam
Member ERIM
Field:
Strategy & Entrepreneurship
Affiliated since 2014
Click here for my CV.
I am an Associate Professor of Global Strategy in the Department of Strategic Management & Entrepreneurship, Rotterdam School of Management, Erasmus University. I am also the Academic Director of both the BSc International Business Administration (IBA) as well as the BSc Business Administration / Bedrijfskunde (BA) programs. I hold a PhD from the University of Auckland, New Zealand.
My teaching interests are focused in the areas of strategy, corporate governance, and international business. I have taught a variety of courses at the executive (full-time MBA and executive education), graduate, and undergraduate levels. In 2018 and 2019, I have been awarded the "Professor of the Year Award" for my undergraduate course on International Business.
My research focuses on three main themes: (1) strategic decision-making of senior executives (CEOs, top management teams, and Board of Directors), (2) multinational corporations' internationalization strategies, and (3) climate change adaptation. In my research, I primarily draw on behavioral decision-making and institutional theories. My research has been awarded the prestigious Haynes Prize by the Academy of International Business and has been accepted for publication in the Strategic Management Journal, Journal of International Business Studies, Journal of Management, Journal of Management Studies, Journal of World Business, the Academy of Management Perspectives, Human Resource Management (US), Strategic Organization, and International Business Review. My research has also been covered in the Harvard Business Review.
I am currently serving as Associate Editor for the Journal of Management Studies. Additionally, I'm serving on the editorial boards of the Journal of International Business Studies, Journal of World Business, Global Strategy Journal, and the Multinational Business Review; I also serve as Representative-at-Large for the Academy of International Business Western European Chapter and previously held a similar role for the Global Strategy Interest Group (Strategic Management Society). In 2018, I became a high performing member of the Erasmus Research Institute of Management (ERIM).
Additional activities (5)
Journal of Management Studies (Journal)

Editorial work (Academic)

Journal of International Business Studies (Journal)

Editorial work (Academic)

Multinational Business Review (Journal)

Editorial work (Academic)

Global Strategy Journal (Journal)

Editorial work (Academic)

Journal of World Business (Journal)

Editorial work (Academic)
PhD Tracks (3)

Role: Co-promotor, Daily Supervisor
PhD Candidate: Shara Darr
Time frame: 2017 -

Role: Daily Supervisor
PhD Candidate: Yanze Zhang
Time frame: 2018 -

Role: Member Doctoral Committee
PhD Candidate: Ron Maas
Time frame: 2014 - 2019
---
Address
Visiting address
Office: Mandeville Building T07-15
Burgemeester Oudlaan 50
3062 PA Rotterdam
Postal address
Postbus 1738
3000 DR Rotterdam
Netherlands