Dr. R. (Remy) Spliet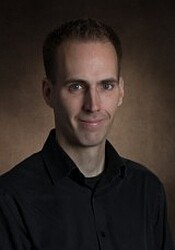 Erasmus School of Economics (ESE)
Erasmus University Rotterdam
Member ERIM
Field:
Logistics & Information Systems
Affiliated since 2009
Publications
Conference proceeding (1)
Academic (1)

De Mare, R., Spliet, R., & Huisman, D. (2014). A Branch-and-Price Approach for a Ship Routing Problem with Multiple Products and Inventory Constraints. In D. Huisman, I. Louwerse, & A. P. M. Wagelmans (Eds.), Operations Research Proceedings 2013 (pp. 97-103). Springer-Verlag. https://doi.org/10.1007/978-3-319-07001-8_14
Doctoral Thesis (1)
Internal (1)

Spliet, R. (2013). Vehicle Routing with Uncertain Demand. [Doctoral Thesis, Erasmus University Rotterdam]. Erasmus University Rotterdam (EUR).
Report (7)
Academic (7)

Hoogendoorn, Y., & Spliet, R. (2022). An improved integer L-shaped method for the vehicle routing problem with stochastic demands. EI report reeks Vol. EI2022-04

Barto, J., Eruguz, A. S., Spliet, R., & Wøhlk, S. (2022). Throwing out food before expiration and still reducing food waste: online vs. offline retail. Econometric Institute. EI Report Series No. EI2022-03

Dollevoet, T., Munari, P., & Spliet, R. (2020). A p-step formulation for the capacitated vehicle routing problem. (Econometric Institute report EI2020-01 ed.) Econometric Institute. Econometric Institute report Vol. EI2020-01 http://hdl.handle.net/1765/123411

Dollevoet, T., Galindo Pecin, D., & Spliet, R. (2020). The Path Programming Problem and a Partial Path Relaxation. (EI report serie EI2020-04 ed.) Econometric Institute. EI report serie Vol. EI2020-04

Dalmeijer, K., Spliet, R., & Wagelmans, A. (2019). Dynamic Time Window Adjustment. (Econometric Institute Research Papers EI2019-22 ed.) Econometric Institute. http://hdl.handle.net/1765/116533

Spliet, R., & Desaulniers, G. (2012). The Discrete Time Window Assignment Vehicle Routing Problem. (Les Cahiers du GERAD G-2012-81 ed.) GERAD. Les Cahiers du GERAD Vol. G-2012-81

Spliet, R., Gabor, AF., & Dekker, R. (2009). The Vehicle Rescheduling Problem. (EI report serie EI 2009-43 ed.) DEPARTMENT OF ECONOMETRICS. EI report serie Vol. EI 2009-43
---
Address
Visiting address
Office: ET-43
Burgemeester Oudlaan 50
3062 PA Rotterdam
Postal address
Postbus 1738
3000 DR Rotterdam
Netherlands