S.L. (Shara) Darr MSc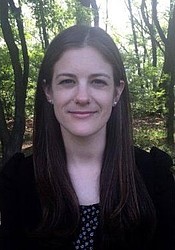 Rotterdam School of Management (RSM)
Erasmus University Rotterdam
ERIM PhD Candidate
Field:
Strategy & Entrepreneurship
Affiliated since 2017
PhD Track Corporate Leadership, Corporate Social Responsibility, and Firm Performance
In the wake of the upper-echelons framework of Hambrick and Mason (1984), the last three decades have witnessed vigorous research on the impact of a company's corporate leadership (i.e., the CEO and the top management team) on strategic decision making and performance. While the early focus of this research stream was on developing understanding based on an examination of CEO and TMT demographic variables such as age, gender, and tenure (Haleblian and Finkelstein, 1993; Kor, 2003; Zhang and Rajgopalan, 2010), in the last few years interest has grown in examining how the personality (e.g., Ridge and Ingram, 2014) and values (e.g., Chin et al., 2013) of corporate leaders affect strategy and outcomes. Parallel to this progress in the world of research, real-world developments such as the Global Financial Crisis of 2008 and the Volkswagen Emissions Scandal of 2015 have heightened interest in not only companies' corporate social responsibility (CSR), but also in factors that promote or impede a corporate board of directors' ability to effectively monitor corporate leaders so as to ensure socially responsible company behavior. Taken together these research and real-world developments afford a unique opportunity for ground-breaking work at the intersection of corporate leadership, corporate governance, and CSR practices. This project, in particular, seeks to contribute to strategic management research and practice by investigating how the personality and values of corporate leaders and the characteristics of the corporate board interact to influence a firm's CSR practices. Its overall aim is to fill a major gap in the literature by systematically developing and testing new theory.
Keywords

Upper echelons of management; CEO & TMT; corporate governance; board of directors; CSR; performance; strategic renewal.

Time frame

2017 -
---
Address
Visiting address
Office: Mandeville Building T07-20
Burgemeester Oudlaan 50
3062 PA Rotterdam
Postal address
Postbus 1738
3000 DR Rotterdam
Netherlands