Dr. W. (Wilco) van den Heuvel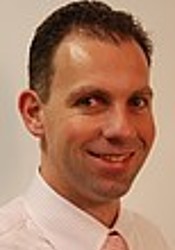 Associate Professor
Erasmus School of Economics (ESE)
Erasmus University Rotterdam
Member ERIM
Field:
Logistics & Information Systems
Affiliated since 2002
Wilco van den Heuvel is an associate professor at the Econometric Institute of the Erasmus School of Economics. His main research interests are in deterministic production planning, in particular in extensions of the economic lot-sizing model. The focus of the research is on developing efficient algorithms. His work is published in journals like Operations Research, Omega,  European Journal of Operational Research, Computers & Operations Research, and Operations Research Letters.
Work in Progress
M.A. van Zon, R. Spliet & W. van den Heuvel (2020). The Joint Network Vehicle Routing Game. Transportation Science.
Publications (32)
Key Publications (29)
M.J. Retel Helmrich, R. Jans, W. van den Heuvel & A.P.M. Wagelmans (2015). The economic lot-sizing problem with an emission constraint.

European Journal of Operational Research, 241

(1), 50-62. doi:

10.1016/j.ejor.2014.06.030

S.K. Naber, D.A. de Ree, R. Spliet & W. Van den Heuvel (2015). Allocating CO2 emission to customers on a distribution route.

Omega, 54

(july), 191-199. doi:

10.1016/j.omega.2015.01.017

W. Van den Heuvel (2010). Lot-sizing. In J.J. Cochran (Ed.), Encyclopedia of Operations Research and Management Science. Wiley
Book Contributions
W. Van den Heuvel (2010). Lot-sizing. In J.J. Cochran (Ed.), Encyclopedia of Operations Research and Management Science. Wiley
Recognitions (2)
Editorial positions (2)
Omega

Associate Editor

IISE Transactions

Associate Editor
Courses (2)
---
Past
Production Planning and Scheduling (2017/2018)
---
Address
Visiting address
Office: ET-42
Burgemeester Oudlaan 50
3062 PA Rotterdam
Postal address
Postbus 1738
3000 DR Rotterdam
Netherlands