The Erasmus Centre for Entrepreneurship
Shaping Creative Ideas into Successful Ventures
Entrepreneurship is a cornerstone to economic growth and more employment. The Erasmus Centre for Entrepreneurship (ECE), through passionate research and knowledge dissemination, has helped create many promising start-ups, fast-growing scale-ups and innovative established firms.

"It's an inspiration listening to people with experience, and most were willing to help."
- Thijmen de Schipper, Founder of Inti Games B.V. 2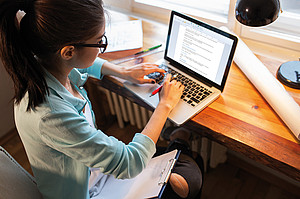 During the past three years, Dutch scale-up firms created more than 70,000 jobs despite a general deterioration of national occupation levels. Entrepreneurship is highly beneficial for Dutch society. In the Netherlands and in high-income countries in general, however, entrepreneurship is relatively uncommon, and less than 10% of the adult population is involved in entrepreneurial activities (Xavier 2012). Pragmatic entrepreneurship education represents a plausible solution. This is where the ECE came into the picture for Inti Games.

Founded in 2013 by the Rotterdam School of Management (RSM) and Erasmus School of Economics (ESE), the ECE is one of the largest centres for entrepreneurship in Europe. Opened by Dutch Prime Minister Mark Rutte in 2014, the ECE campus creates an environment where budding entrepreneurs, alumni, potential investors, representatives from the government, and large corporations meet and interact to foster entrepreneurial behaviour. Starting new ventures is a critical element in this process and, in its two years of activity, the ECE campus has become home to 70 start-up companies, some of which have grown incredibly successful. The fundamental asset differentiating the ECE from other available business incubators is the first-rate knowledge produced at S&E. Know-how generated by S&E scholars provides sprouting businesses with unique tools that allow tailored solutions to provide these companies a competitive advantage.

The company Inti Games represents a clear example of how the ECE environment, dedicated support, and mentorship can catalyze the success of a business venture. Inti Games was a start-up trying to commercialize a new outdoor game and, under the ECE patronage, enjoyed a rapid growth that transformed an embryonic project into prosperous business operating at international level.3 In 2010, founder Thijmen De Schipper was fascinated by people in China who actively and passionately spent their recreational time engaging in outdoor sporting activities. One of these was a tennis game that was popular with his friends and colleagues in the Netherlands. De Schipper wanted to produce an innovative product that combined key ingredients from various sporting games. With the help of the ECE, Inti Games was born.

The benefits of entrepreneurial behaviour are not limited to start-up or scale-up businesses; this proactive attitude is also critical for large and established firms. Established firms' operations typically rely on well-tested and fine-tuned processes. Success is rooted in these business practices, which are intrinsic to the firm's DNA. Even established companies, however, must renew their business practices, especially in a rapidly evolving global economy. Research shows that investing in the search for novel business models may result in up to a five-fold higher financial performance. The practice of balancing consolidated and innovative business models is known as ambidexterity; it requires entrepreneurial behaviour in the firm and is a central research topic at the ECE. These researchers dedicate their careers to unraveling strategic factors, processes, attitudes, and elements in the company environment that harmonise the urge to innovate with a continued focus on operational excellence, and thus, ambidexterity.4
Prompted by the relevance of ambidexterity in prolonged success, major Dutch businesses have partnered with the ECE to implement this practice. ENECO, a Dutch utility provider, asked the ECE to serve as an external reviewer to provide recommendations for its innovation programme. The ECE used the knowledge gathered from its academic research to design executive education programmes tailored to ENECO's needs. ENECO used the knowledge and skills provided by the ECE to train two teams of business developers in ambidexterity techniques. This case highlights how the ECE bridges academic knowledge and education with the business world and further substantiates its ability to communicate its research results with the broader society and apply that knowledge in practical terms.

Another example comes from the ING "Innovator Studio," an internal idea accelerator that brings together start-ups and intrapreneurs – employees operating with an entrepreneurial attitude while working inside the company – to generate new disruptive business concepts and thus foster innovation within ING.5 To ensure success, ING partnered with the ECE, which will make its expertise available and assist by monitoring and reviewing the ING initiative.
---
2 https://www.rsm.nl/about-rsm/magazines/rsm-outlook/rsm-outlook-articles/
detail/4861-seeking-advice-brings-business-success/
3 Ibid.
4 https://discovery.rsm.nl/articles/detail/244-how-to-build-ambidextrous-teams
5 https://ece.nl/ece-partner-ing-opens-corporate-accelerator-innovation-studio/
---
Source: ERIM Self Assessment Report 2010 – 2015, January 2017