E. (Ehsan) Aghamohammadzadeh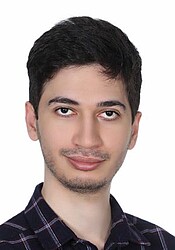 Rotterdam School of Management (RSM)
Erasmus University Rotterdam
ERIM PhD Candidate
Field:
Logistics & Information Systems
Affiliated since 2022
PhD Track Demand Management for Attended Home Service Delivery
In many delivery and service operations, the service provider and customer must agree on a day or time window for the service. The time window appointments have direct impact on the efficiency and effectiveness of the service operations, but also on the attractiveness of the service to the customer. In this research, we will study how to increase sustainability and profitability of logistics services by managing and steering the demand. To find the right balance between, sustainability, effectiveness and attractiveness of the service, we consider two types of demand management approaches: (i) selectively determining the time window assortment to be displayed to customers (e.g. dependent on their region) and (ii) providing incentives (financial and non-financial) to dynamically steer demand. One example of a non-financial incentive is the use of green labels that show which logistics choices help the service provider reducing vehicles miles and thereby emissions and pollution. We will conduct empirical research based on both lab and field experiments and develop optimization methods/machine learning approaches to support decision making in this context.
Keywords

Transport and Logistics, Supply Chain Management, Operations Management, Marketing-Operations Interface

Time frame

2022 -
---
Address
Visiting address
Burgemeester Oudlaan 50
3062 PA Rotterdam
Postal address
Postbus 1738
3000 DR Rotterdam
Netherlands