J. (Jitse) Duijsters MSc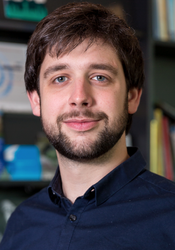 Rotterdam School of Management (RSM)
Erasmus University Rotterdam
ERIM PhD Candidate
Field:
Strategy & Entrepreneurship
Affiliated since 2016
PhD Track Capturing the Strategic Value of Corporate Venturing
Research on the topic of Corporate Venturing (CV) and Corporate Venture Capital (CVC) has grown substantially in recent years (e.g. Alvarez-Garrido & Dushnitsky, 2016; Colombo & Shafi, 2016; Gaba & Dokko, 2016; Pahnke, Katila & Eisenhardt, 2015; Wadhwa, Phelps & Kotha, 2016; Yang, Narayanan & De Carolis, 2014). Similarly, from a practitioners' point of view, CVC is now the second largest source of funding for startups, behind independent Venture Capital (Dushnitsky, 2006). However, while we have learned much about the motivations, antecedents and potential performance outcomes of Corporate Venturing on both the investing firm- and venture-level, we still lack a clear understanding of the mechanisms behind value creation and capture, as well as the circumstances under which value creation is most substantial. In our first paper, a meta analysis on the relationship between CV and firm performance, we draw on Real Options Theory and Organizational Learning Theory in order to outline the potential role of environmental uncertainty and Intellectual Property Protection Regimes as contextual moderators on this relationship. In the second paper, a conceptual piece, we complement this research by highlighting the role of reciprocal venture performance effects in explaining investing firm performance. Moreover, we show how these reciprocal venture performance effects may reduce the risk of firm-level misappropriation behavior. Finally, the third paper, based on a longitudinal case studies approach, focuses on both dyad-level and portfolio-level management processes as important contributors to both firm- and venture-level value creation. Through these three projects, we hope to make a contribution to the theoretical development of this field and achieve managerial relevance simultaneously.
---
Address
Visiting address
Office: Mandeville Building T07-07
Burgemeester Oudlaan 50
3062 PA Rotterdam
Postal address
Postbus 1738
3000 DR Rotterdam
Netherlands