S.M. (S M) Musa MSc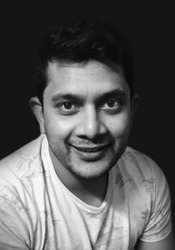 Rotterdam School of Management (RSM)
Erasmus University Rotterdam
ERIM PhD Candidate
Field:
Strategy & Entrepreneurship
Affiliated since 2018
PhD Track Life in Limbo: Institutions, Identity and Entrepreneurship in a Refugee Camp
This research project is an endeavor to investigate how the genocide survivors recreate their destinies in one of the most difficult contexts human can imagine. By theorizing Rohingya refugees' social and individual actions, I intend to contribute in our understanding of the effect of agency and social structure manifested in identity, institutions and entrepreneurial activities of social beings. Rohingya Muslims are one of the largest persecuted ethnic groups who are the victims of identity politics. They also suffer in the camps due to their identity, pushing many to hide their Rohingya identity and construct new one. Many still are proud of being Rohingya and do everything to keep it alive. In this study we explore how Rohingya refugees sustain their identity and at the same time some others change it, hiding the real one. Institutions formed over centuries in Arakan are core of Rohingya identity. But in refugee camps, some of these institutions are at the risk of change or extinction due to unauthentic values infused by NGOs, which are largely dominated by western ideologies, and the host communities. Some pro-institutions have been introduced in the camps to keep peace and orders. At the same time refugees have created some to make their lives better and keep hope alive for the next generation. Through a 24 months long ethnographic field work in Rohingya refugee camps in Bangladesh, I intend to investigate how identity and institutions are sustained, changed and created by the refugees. In so doing I also intend to look into the interplays of the constitutive dimensions of human agency and social structure and the roles these interplays play in identity and institutional work and entrepreneurial activities of Rohingya refugees.
Keywords

Rohingya Refugees, Agency, Structure, Entrepreneurship, Institutions, Identity

Time frame

2018 -
---
Address
Visiting address
Burgemeester Oudlaan 50
3062 PA Rotterdam
Postal address
Postbus 1738
3000 DR Rotterdam
Netherlands