Inaugural address: Daan Stam
---
On Friday, the 21st of June 2019, Prof. Daan Stam, Endowed Professor of Innovation Management in the department of department of Technology and Operations Management presented his inaugural address entitled 'Leading for innovation'.
About the Inaugural Address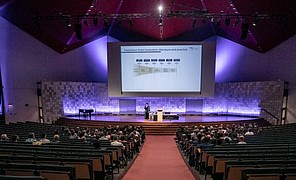 There is a wide agreement amongst scholars, practitioners and the general population that innovation matters. But how should innovation be managed? This is still not completely clear. In this inaugural lecture, I focus on what I believe to be a critical factor in managing innovation: Leadership. I would like to present three ideas. First, I posit that leadership and innovation are inextricably bound; they are two sides of the same coin. Second, I propose that leadership for innovation has two faces: the corporate catalyst and the innovation incubator. Finally, I strongly promote the idea that research on leadership for innovation can be significantly strengthened by taking inspiration from innovation management literature (and practice) and by applying diverse and rigorous methods and designs.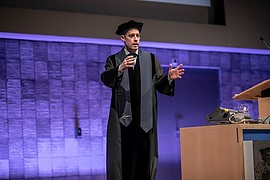 Daan Stam holds the chair of Leadership for Innovation at the Department of Technology and Operations Management at RSM Erasmus University, Erasmus University Rotterdam, the Netherlands where he is the head of the Innovation Management section. Daan's research focuses on leading innovation and change. He is particularly interested in understanding why few people are able to gather strong support for innovation and change whilst many others struggle to do so. He has searched for answers by studying visioning behaviors of leaders using a psychological perspective and found that identity issues are key to solving this mystery. Daan Stam is a member of the Erasmus Centre for Leadership and the Erasmus Centre for Innovation.
Photos: Chris Gorzeman / Capital Images